Celgene and Juno Therapeutics announce 10 year immunotherapy collaboration
Posted: 30 June 2015 | Victoria White
Celgene and Juno Therapeutics have entered into a global collaboration for the development and commercialisation of immunotherapies…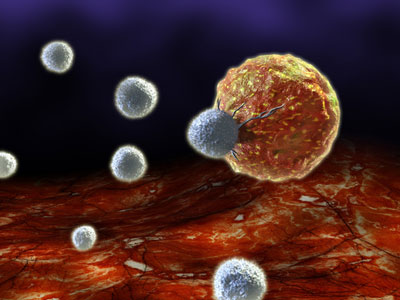 Celgene and Juno Therapeutics have entered into a global collaboration for the development and commercialisation of immunotherapies.
The two companies will leverage T-cell therapeutic strategies to develop treatments for patients with cancer and autoimmune diseases with an initial focus on Chimeric Antigen Receptor Technology (CAR-T) and T-Cell Receptor (TCR) technologies.
"This transaction strengthens Celgene's position in the emerging and transformative area of immuno-oncology," said Bob Hugin, Chairman and CEO of Celgene. "Juno has assembled world class experts and built impressive capabilities and technologies in the areas of T-cell biology and cellular therapy; we believe this long-term collaboration enhances the potential of both companies to deliver transformational therapies to patients with significant unmet medical needs."
Celgene's small molecule and protein capabilities complement Juno's engineered T-cells
Hans Bishop, CEO of Juno, said, "This unique collaboration is designed to catalyze and create tremendous ongoing scientific and product development synergy by leveraging each company's strengths and assets. In addition to its established global presence and commercial reach, Celgene has leading small molecule and protein capabilities that complement Juno's advanced engineered T-cell capabilities. By doing this together, we believe we can more quickly and effectively develop potentially disruptive therapies in this new field of medicine and make them more readily available to patients worldwide."
Under the terms of the collaboration, Celgene has the option to be the commercialisation partner for Juno's oncology and cell therapy auto-immune product candidates, including Juno's CD19 and CD22 directed CAR-T product candidates.