Regeneron and ETI team up to discover monoclonal antibodies
Posted: 24 September 2015 | Victoria White
Regeneron will provide the ETI with access to VelocImmune technology to generate antibodies against targets of interest and explore potential therapeutic applications for human disease…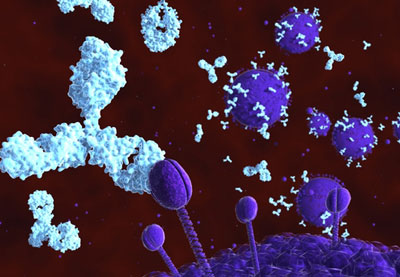 Regeneron and The Experimental Therapeutics Institute (ETI) at the Icahn School of Medicine at Mount Sinai are to work together to accelerate the discovery of fully human monoclonal antibodies directed against therapeutic targets being researched by Mount Sinai investigators.
Regeneron will provide the ETI with access to VelocImmune technology and potential financial support to use the Company's proprietary antibody discovery platform to generate antibodies against targets of interest and explore potential therapeutic applications for human disease. ETI will undertake preclinical research, and Regeneron has an exclusive option to negotiate a license to the antibody for future clinical development and commercialization.
"It is through partnerships like this that Mount Sinai remains on the forefront of translational research and therapeutic discoveries, and we hope to soon see the fruits of our collaboration with Regeneron," said Dennis S. Charney, M.D., the Anne and Joel Ehrenkranz Dean of the Icahn School of Medicine at Mount Sinai and President for Academic Affairs for the Mount Sinai Health System.
"This agreement brings together Mount Sinai's deep biology and clinical expertise and Regeneron's unique antibody technology," said Drew Murphy, Ph.D., Senior Vice President, Research of Regeneron Laboratories.
VelocImmune enables fast and efficient creation of fully human monoclonal antibodies
In recent years, monoclonal antibodies have been established as an important new class of drugs and dozens have been approved by regulatory agencies as therapeutic agents. Monoclonal antibodies are able to disrupt disease pathology by blocking receptors or interfering with cell-to-cell transmission. Developed by Regeneron scientists, VelocImmune is a genetic engineering platform that enables the fast and efficient creation of fully human monoclonal antibodies for drug development.
"Working with Regeneron leverages our understanding of disease biology and technical expertise, and gives our scientists a rapid path towards developing new therapeutic antibody drugs to benefit human health," said Louise Lammers, Ph.D., Associate Director of The Experimental Therapeutics Institute. "We envision this type of academic-industry partnership as representing the future of drug discovery in the US."