Novartis announces positive Phase III study for Jakavi® in patients with rare blood cancer polycythemia vera
Novartis announced that a pivotal Phase III trial of Jakavi® (ruxolitinib) compared to best available therapy has met its primary endpoint of maintaining hematocrit control…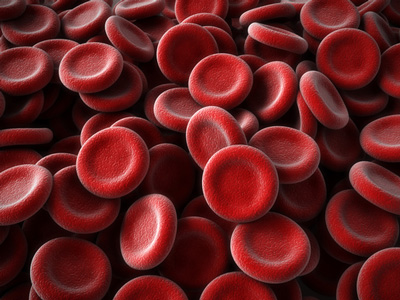 Novartis today announced that a pivotal Phase III trial of Jakavi® (ruxolitinib) compared to best available therapy has met its primary endpoint of maintaining hematocrit control (red blood cell volume) without the need for phlebotomy (a procedure to remove blood from the body to reduce the concentration of red blood cells1) and reducing spleen size in patients with polycythemia vera resistant to or intolerant of hydroxyurea. The safety profile of ruxolitinib was generally consistent with previous studies based on initial review of the data.
Data from the study (RESPONSE) will be presented at an upcoming medical congress and submitted to worldwide regulatory authorities this year.
"We are encouraged by these pivotal Phase III trial results, which show the potential of ruxolitinib to help patients with polycythemia vera," said Alessandro Riva, President, Novartis Oncology ad interim and Global Head, Oncology Development and Medical Affairs. "We plan to submit these data to worldwide regulatory agencies this year, as we seek to bring ruxolitinib to patients with polycythemia vera who are no longer responding to or are intolerant of prior therapy."
Polycythemia vera is a chronic, incurable blood cancer associated with an overproduction of blood cells. This leads to a thickening of the blood and increased risk of blood clots1. These clots can cause serious cardiovascular complications, such as stroke and heart attack, resulting in increased morbidity and mortality2. Patients with polycythemia vera often have enlarged spleen and additional debilitating symptoms1. Many patients treated with commonly available therapies become intolerant or resistant, which is associated with an increased of risk of progression3,4.
RESPONSE is a global, randomized, open-label study conducted at 109 sites. The trial randomized 222 patients with polycythemia vera resistant to or intolerant of hydroxyurea. Patients were randomized 1:1 to receive either ruxolitinib (10 mg twice-daily) or best available therapy, which was defined as investigator selected monotherapy or observation only. The dose was adjusted as needed throughout the study.
The primary endpoint of the study is the proportion of patients whose hematocrit is controlled without phlebotomy and whose spleen volume is reduced by 35% or more from baseline as assessed by imaging at 32 weeks. In addition to safety, key secondary endpoints include durable response and complete hematological remission.
Ruxolitinibis currently approved in more than 55 countries for patients with myelofibrosis, a debilitating and life-threatening blood cancer.
References
Leukemia & Lymphoma Society. Polycythemia Vera Facts. June 2012. Available at http://www.lls.org/content/nationalcontent/resourcecenter/freeeducationmaterials/mpd/pdf/polycythemiavera.pdf.
Finazzi G and Barbui T. How I treat patients with polycythemia vera. Blood. 2007;109(12):5104-5111.
Alvarez-Larran A, et al. Assessment and prognostic value of the European LeukemiaNet criteria for clinicohematologic response, resistance, and intolerance to hydroxyurea in polycythemia vera Blood. 2012;119(6):1363-1369.
Najean Y, Dresch C, Rain JD. The very-long-term course of polycythaemia: a complement to the previously published data of the Polycythaemia Vera Study Group. Br J Haematol. 1994;86(1):233-235.