MD Anderson's expands its Moon Shots Programme
Posted: 30 October 2015 | Victoria White
MD Anderson's Moon Shots Programme is an unprecedented effort and novel organisational model designed to more rapidly convert scientific discoveries into life-saving advances…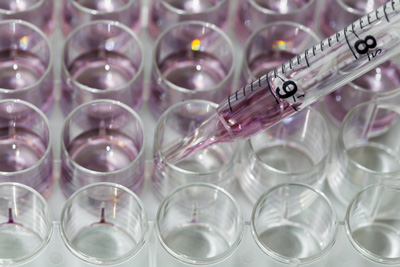 MD Anderson's Moon Shots Programme, an unprecedented effort and novel organisational model designed to more rapidly convert scientific discoveries into life-saving advances, has expanded its targets, adding several of the most intractable cancers to its campaign.
The innovative programme's transdisciplinary team-science approach now applies to B-cell lymphoma, glioblastoma (brain cancer), cancers caused by the human papillomavirus (HPV), high-risk multiple myeloma, colorectal and pancreatic cancers. These join the original moon shots launched in 2013 to address breast and ovarian cancer, chronic lymphocytic leukaemia, lung cancer, melanoma, myelodysplastic syndrome/acute myeloid leukaemia and prostate cancer.
"Our multidisciplinary, goal-oriented moon shots programmes, enabled by the deep expertise and advanced technology of our execution-oriented platforms, are poised to accelerate declines in mortality for some of the most common types of cancer," said MD Anderson President Ronald DePinho, M.D. "As the Moon Shots Programme matures, we're transitioning from the foundational phase to the results phase, and some moon shots already are making practice-changing advances in the clinic and in cancer prevention and control."
All 12 moon shots opened or have planned many novel clinical trials of new immunotherapies as well as targeted therapies and drug combinations precisely targeting cancer-specific genetic abnormalities.
Moon shots will heighten understanding of cancers, treatments and how the two interact
In the longer term, collaboration with moon shots platforms and basic scientists will heighten understanding of the molecular details of cancers, treatments and how the two interact.
The Moon Shots Programme was announced in 2012 and funded in 2013. Moon shots are chosen via a peer-review process that takes into account the potential to measurably reduce cancer mortality in the near term, the breadth and depth of the multidisciplinary teams and the quality of their scientific plans.
Ten moon shots platforms provide professional expertise and technology in the areas of cancer prevention and control, drug development, genomic and molecular analysis, and big data-driven patient care and research. Many moon shots include prevention and early detection projects with potential global impact.
Two such platforms are standardising sample collection, data generation and workflows so patient clinical information and research data, including genomics, can be combined into a big data platform to improve patient care and research. This is one of the most advanced initiatives of its kind to date.
The combined efforts of the Big Data and Adaptive Patient-Oriented Longitudinal Learning and Optimisation platforms are led by Andy Futreal, Ph.D., co-leader of the Moon Shots Programme and acting chair of Genomic Medicine. Futreal and his team are in the process of loading information from more than 160,000 patients treated at MD Anderson since 2012 into the big data platform, where MD Anderson clinical and basic science researchers can carefully access information to evaluate the effects of treatment over time and to generate new ideas for improving patient care.
"APOLLO and Big Data are intended to be an engine that drives our vision of every patient contributing to and potentially benefiting from research," Futreal said. "MD Anderson's research and clinical expertise and its large number of diverse patients, combined with these new capabilities to gather, safely store and analyse data, provide a unique opportunity. We're in a powerful position to drive science in a way unlike anyone else."