Studies justify mode of delivery and dosing regimen for Anisina
Posted: 11 November 2015 | Victoria White
Preclinical studies confirm the efficacy of Anisina when delivered using a clinically relevant formulation, mode of administration and dosing regimen…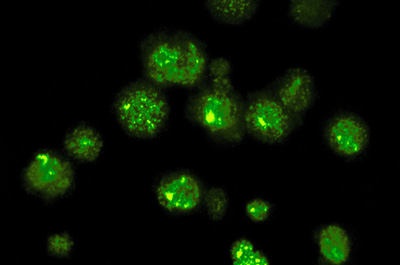 Novogen has announced details of preclinical studies which confirm the efficacy of its lead anti-tropomyosin (ATM) compound, Anisina, when delivered using a clinically relevant formulation, mode of administration and dosing regimen.
Justine Stehn PhD, Novogen Anti-Tropomyosin Program Director, said, "These data validate the strategic decision to develop the Anisina drug candidate. We have shown that intravenously administered Anisina dosed less frequently in a preclinical study retained anti-cancer activity as a monotherapy, and enhanced the efficacy of a drug commonly used to treat paediatric neuroblastoma.
"Based on these data we have now identified the Anisina drug candidate to be progressed into preclinical safety studies, and, pending successful completion of those safety studies, into our clinical development programs in adult and paediatric indications."
Anisina belongs to a unique 'first in class' family of compounds which target the cytoskeleton of a cancer cell. Previously the Company has highlighted that Anisina has activity in vitro against a diverse panel of both adult and paediatric tumour cells and is effective as a monotherapy in reducing tumour growth in preclinical models of cancer.
The real novelty and potential of this class of compound lies in their ability to enhance the effectiveness of standard-of-care microtubule inhibitors belonging to the taxane and vinca alkaloid families as observed preclinically. This enhanced activity has been observed in vitro in both adult (prostate) and paediatric (neuroblastoma) cancer types.
Treatment with Anisina resulted in significant regression of tumour growth
A recent study conducted by Dr Timothy Cripe MD, PhD, from Nationwide Children's Hospital, Columbus Ohio demonstrated in a preclinical animal model of neuroblastoma that intraperitoneally delivered Anisina, when used in combination with vincristine, resulted in a significant regression of tumour growth in ~60% of animals treated. This translated to a significant improvement in median survival with one animal from this treatment group having no measurable tumour 100 days post treatment.
Whilst very informative, the initial proof-of-concept combinatorial study had limitations in that Anisina was delivered daily via intraperitoneal injection and this mode of delivery is not practical in a clinical setting. Today's announcement concerns the important key step of validating the acceptable mode of delivery and dosing regimen of Anisina. 
In this study, the, circulating blood levels of Anisina were measured after the delivery of the drug by either an intravenous (IV) or oral (PO) route. The level and length of time Anisina remained in the blood was significantly higher when delivered by IV compared with oral. The efficacy of Anisina delivered IV in combination with vincristine was evaluated in a preclinical model of neuroblastoma in collaboration with Dr Cripe's group at Nationwide Children's Hospital. In this study, animals with tumours were treated with: i) no drug (Control), ii) vincristine alone  iii) Anisina alone  and iv) VCR + Anisina.
Study confirms it is possible to reduce the dosing schedule of Anisina
Again the combined treatment group showed a significant reduction in tumour growth (>90% at day 14) compared to no drug control and prolonged survival compared to either drug alone. Additionally Anisina alone, significantly retarded tumour proliferation (~50% at day 14) compared to control. This study confirms that it is possible to deliver Anisina using a clinically relevant formulation, reduced dosing schedule and mode of delivery without any impact on efficacy. An additional key finding was that the Anisina doses as a monotherapy and in combination was well tolerated in vivo as no significant change in percentage body weight was observed in these treatment groups compared to no drug controls.
Dr Cripe commented, "This is a key proof-of-concept study and confirmed the clinical potential for this class of drug in the treatment of neuroblastoma.
"This class of compounds now has the potential to improve the effectiveness of standard-of-care chemotherapeutics such as vincristine (VCR)."
Novogen has said it is currently on track to commence a first-in-human safety study later in 2016.