BioAtla and Pfizer in CAB antibody collaboration
BioAtla and Pfizer will each have a license to the other's respective technology to pursue the development and commercialisation of several CAB-ADC antibodies…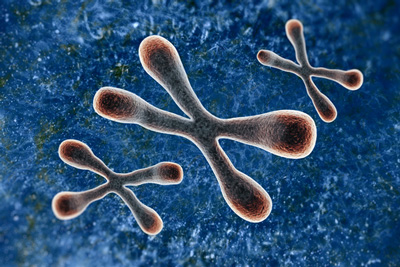 BioAtla has entered into a license and option agreement with Pfizer to advance the development and commercialisation of a new class of antibody therapeutics based on BioAtla's Conditionally Active Biologic (CAB) platform and utilising Pfizer's proprietary antibody drug conjugate (ADC) payloads.
Under the agreement, the companies will each have a license to the other's respective technology to pursue the development and commercialisation of several CAB-ADC antibodies. Pfizer also gains an exclusive option to develop and commercialise BioAtla CAB antibodies that target CTLA4, a validated immuno-oncology target in humans. If successful, BioAtla's technology would allow the selective targeting of CTLA4 expressed on immune cells localized in the tumour microenvironment.
BioAtla and Pfizer are both eligible to receive milestone payments and royalties based on individual CAB-ADC antibody candidates developed and commercialized by the other party. Including the CTLA4 option and license, BioAtla is eligible to receive a potential total of more than $1.0 billion in up-front, regulatory and sales milestone payments as well as tiered marginal royalties reaching double digits on potential future product sales.
CAB antibodies can potentially improve current therapies
CAB-ADC antibodies aim to address the inherent limitations of current ADC antibody technology by actively binding to antigens expressed on tumor tissue-resident cancer cells, but not to the same antigens expressed on normal cells in non-diseased tissues. If successful, this approach would allow the preferential targeting of tumour tissues by ADCs, thereby increasing the efficacy-safety ratios of CAB-ADCs relative to their conventional counterparts. The use of CAB antibodies as payload delivery vehicles could dramatically increase the number of tumour-associated antigens that are addressable with ADC technology.
"CAB-ADC antibodies and CAB immune checkpoint inhibitors such as those targeting CTLA-4 can potentially improve current therapies and enable combination immuno-oncology treatments for many cancers. This agreement combines the therapeutic effectiveness of Pfizer's clinically validated ADC technology with the safety and expansive receptor applicability of BioAtla CAB antibodies," said Jay M. Short, Ph.D., co-founder, president, chief executive officer and chairman of the board of BioAtla.
"This agreement between Pfizer and BioAtla provides an exciting opportunity to further explore innovative and potentially breakthrough technologies in the treatment of human cancers," added Bob Abraham, Senior Vice President and Head of Pfizer's Oncology-Rinat Research & Development Group.