Cellectis files clinical trial application for UCART19 in leukaemia
UCART19 is a potential best-in-class allogeneic Talen gene edited T-cell product for treatment of CD19 expressing haematological malignancies…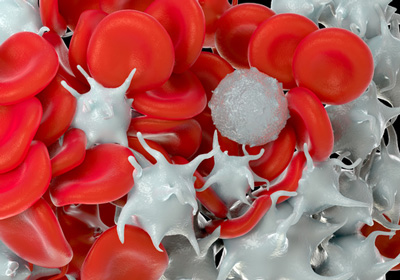 Cellectis has submitted a clinical trial application (CTA) to the Medicines & Healthcare products Regulatory Agency (MHRA) requesting approval to initiate UCART19 First-in-Human clinical investigation in leukaemia in the United Kingdom.
UCART19 is a potential best-in-class allogeneic Talen gene edited T-cell product for treatment of CD19 expressing haematological malignancies, initially developed in Chronic lymphocytic leukaemia (CLL) and Acute lymphoblastic leukaemia (ALL). Engineered allogeneic CD19 CAR T-cells currently stand out as a real therapeutic innovation for treating various types of leukaemia and lymphoma. Cellectis' approach with UCART19 is based on the preliminary positive results from clinical trials using products based on the CAR technology and has the potential to overcome the limitation of the autologous current approach by providing an allogeneic frozen, "off the shelf" T-cell based medicinal product.
This study aims to include CD19-positive ALL patients. Other eligibility criteria to enter clinical trials will be assessed by the investigators.
Cellectis to hand over clinical development of UCART19
"This achievement marks an important step toward making UCART19 available to patients," said Stephan Reynier, Chief Regulatory and Compliance Officer, Cellectis.
"The UCART19 CTA filing is a great recognition for the Company's preclinical and manufacturing accomplishments in developing a therapeutic for Acute Lymphoblastic Leukaemia. We are all pleased with Cellectis' progress to date with UCART19, including the filing of this CTA, and we look forward to following the progress of this programme through the course of its clinical development," said Dr Mathieu Simon, EVP, Chief Operating Officer, Cellectis.
In November last year, Servier exercised its worldwide option to license the therapy and entered into a global development and commercialisation collaboration with Pfizer on UCART19. According to their recent agreement, Cellectis will hand over the clinical development of the therapy to Servier and their US partner Pfizer. Due to the early exercise, Cellectis is no longer responsible for funding the UCART19 Phase I clinical programme.