AIC649 shows potential to induce functional cure in preclinical HBV study
Posted: 5 January 2016 | Victoria White | 2 comments
AIC649 is an inactivated parapoxvirus ovis particle preparation with distinct immunological activities including regulated cytokine release and activation of T-cell responses…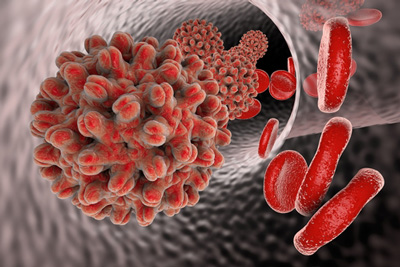 AiCuris has announced the publication of results from a preclinical study assessing the antiviral efficacy of the Company's proprietary immune modulator AIC649 as well as its potential to induce functional cure in animal models for chronic hepatitis B.
AIC649 is an inactivated parapoxvirus ovis (iPPVO) particle preparation with distinct immunological activities including regulated cytokine release and activation of T-cell responses. Currently, AIC649 is being investigated in a clinical Phase I study in patients with chronic hepatitis B.
To analyse the antiviral efficacy, hepatitis B transgenic mice were treated either twice-weekly with AIC649 or twice daily with "gold standard" Tenofovir or vehicle over a period of 29 days. Both treatment regimens showed a significant reduction of hepatitis B virus (HBV) titer compared to the control group. Noteworthy, the twice-weekly treatment with AIC649 showed an antiviral effect similar to the twice-daily treatment with Tenofovir.
AiCuris have initiated the clinical development of AIC649 in HBV-infected patients
The potential to induce functional cure of hepatitis B was studied in chronically woodchuck hepatitis virus (WHV) infected woodchucks. Animals were treated twice-weekly with AIC649 or vehicle over an eight-week period followed by an additional 16-week observation period. Hepatitis surface antigen (WHsAg) served as a marker for functional cure.
Treatment of chronic WHV-infected woodchucks with AIC649 revealed a bi-phasic pattern of response. WHV-DNA as well as WHsAg increased and peaked about 2-4 weeks after treatment start to subsequently decline for the rest of the study period. Viremia levels significantly declined between weeks 16 and 20 and stayed at even lower levels compared to the control group until the end of the study. The observed bi-phasic response to AIC649 treatment can be interpreted as the result of a physiologically "concerted", reconstituted immune response against WHV and therefore may indicate a potential for inducing functional cure in HBV-infected patients.
"AiCuris is currently working on the research and development of several candidates with the aim to cure viral hepatitis," said Dr Holger Zimmermann, CEO of AiCuris. "The data published on PLOS ONE highlight the potential of AIC649 to induce functional cure. In order to follow-up the promising preclinical data from woodchuck experiments, we have initiated the clinical development in chronic hepatitis B patients."