Sanofi and Warp Drive Bio team up to discover oncology therapeutics and antibiotics
The collaboration will focus on the development of drugs targeting important human oncogenes, including RAS, and new antibiotics targeting Gram-negative bacteria…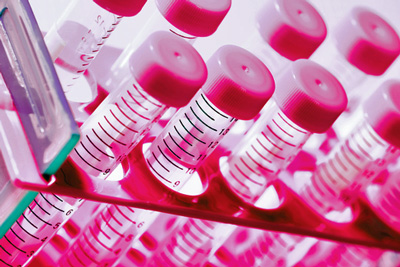 Sanofi and Warp Drive Bio have extended and reshaped their existing collaboration utilising Warp Drive Bio's proprietary SMART (Small Molecule Assisted Receptor Targeting) and Genome Mining platforms to discover novel oncology therapeutics and antibiotics.
The collaboration will focus on the development of drugs targeting important human oncogenes including RAS, which has one of the highest mutation rates in cancer – and new antibiotics targeting Gram-negative bacteria.
Warp Drive Bio retains the rights to deploy its platforms to pursue discovery and development against all other targets, both alone and in collaboration with other companies.
Commenting on the announcement, Elias Zerhouni, M.D., President, Sanofi, Global R&D, said, "Our partnership with Warp Drive is a perfect example of open innovation which allows Sanofi to collaborate with innovative companies and combine unique areas of expertise to advance drug development in a meaningful way. This is an exciting collaboration for Sanofi as it could yield potentially lifesaving oncology and antibiotic therapies for patients by utilizing cutting-edge technology platforms."
Laurence Reid, Ph.D., Chief Executive Officer of Warp Drive Bio, said, "This reshaped alliance enables joint and independent product development by Warp Drive, an important step in our evolution as we advance a therapeutic pipeline using our proprietary platforms."
Warp Drive Bio eligible to receive in excess of $750 million
Under the terms of the Agreement, Warp Drive Bio will lead the research collaboration for a period of five years and Sanofi will receive worldwide exclusive licenses to develop and commercialize the candidates discovered during the research term.
Warp Drive Bio is eligible to receive from Sanofi cumulative payments in excess of $750 million across four successful collaboration programmes, including an equity investment by Sanofi, research, clinical, and regulatory milestones, and research and development services.
The companies will initially focus on three defined oncology programmes targeting different mutants and states of the RAS oncogenic protein. Warp Drive Bio has the option to lead development of the therapeutic candidates from post IND filing up to Phase 2 clinical studies, with Sanofi leading development through the filing of new drug applications.
The antibiotic collaboration will focus on the discovery and development of novel Gram-negative therapeutics and Sanofi will lead all development activities.