Pfizer expands its R&D investment strategy
The first four investments of the newly focused initiative include $46 million in financing to companies at early stages of the discovery process that are actively exploring Conditionally Active Biologics (CABs), immuno-oncology, neurodegenerative technologies and gene therapy…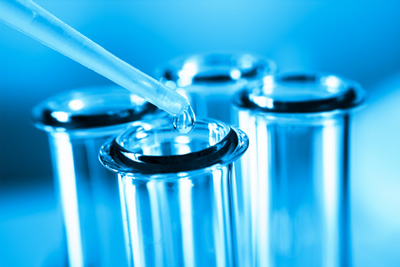 Pfizer has announced an expansion of its Research & Development (R&D) investment strategy to include early-stage companies on the leading edge of scientific innovation, providing them with both equity and access to resources.
The first four investments of the newly focused initiative include $46 million in financing to companies at early stages of the discovery process that are actively exploring Conditionally Active Biologics (CABs), immuno-oncology, neurodegenerative technologies and gene therapy. Additional opportunities will continue to be identified by Pfizer's scientific leadership through their active involvement, and Pfizer will help recipient companies fully explore their platforms in the hopes of advancing new therapeutic pathways.
Pfizer is announcing its investments in the following companies:
BioAtla: Bioatla employs expertise in protein engineering to develop monoclonal antibodies with CAB profiles. As part of the agreement, BioAtla and Pfizer will each have a license to the other's  technology to pursue the development and commercialisation of several drug-conjugated conditionally-active antibodies. Pfizer also gains an exclusive option to develop and commercialise BioAtla CAB antibodies that target CTLA4.
NextCure: NextCure a new biopharmaceutical company Pfizer helped to form, is focused on the discovery and development of novel immuno-oncology therapeutic products.
Cortexyme: Cortexyme is developing novel treatments that aim to alter the course of neurodegenerative diseases. The company is seeking to develop therapeutics based on data supporting a new theory about the underlying cause of Alzheimer's disease and other degenerative disorders, targeting a specific, undisclosed pathogen linked to neurodegeneration. The target has been validated in a number of animal models and Cortexyme is currently testing several potential lead therapeutics in preclinical studies.
4D Molecular Therapeutics: 4D is working to design, develop and commercialise potentially transformative gene therapy products for serious unmet medical conditions. The company's Therapeutic Vector Evolution discovery platform allows for the generation of gene vectors that are optimized for efficient gene delivery and uptake, tissue specificity, and evasion of pre-existing antibodies present in most patients. With this investment, Pfizer has been granted an option to exclusively license one or more adeno-associated virus (AAV) vectors for selected cardiac disease-related targets.
Commenting on the investments, Mikael Dolsten, M.D., Ph.D., President of Pfizer Worldwide Research and Development, said, "There is exciting scientific discovery happening both within Pfizer and beyond our walls, and we look forward to continuing to explore opportunities to bring our resources to emerging companies investigating in areas where we feel we could make a difference for patients.The key for Pfizer is to be flexible in how we partner with different companies; we use a range of investment vehicles and collaboration models in R&D to help ensure we tap into the vast, rapidly-evolving ecosystem of healthcare innovation, looking to complement each other's capabilities so that together we can make a bigger impact."