Time to renew the antibiotic arsenal
Posted: 19 January 2016 | Philippe Villain-Guillot, CEO, Nosopharm | 1 comment
Philippe Villain-Guillot, CEO, Nosopharm, discusses antimicrobial resistance and the challenges facing antibacterial drug discovery and development…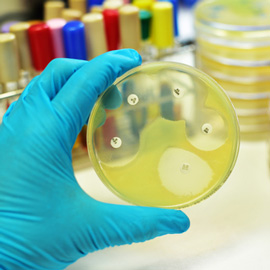 Last November, a new antibiotic resistance gene made the headlines: the now infamous MCR-1. This gene encodes for a new mechanism of resistance to the polymyxins.
So why do infectious diseases specialists sound the alarm about the risk of losing the efficacy of polymyxin, a 70 years-old antibiotic with very serious renal toxicity? Don't we have enough alternate drugs in our antibiotic arsenal? Unfortunately, the answer is a big NO: polymyxins are the last-resort antimicrobial therapy against some now unrare pan-resistant bacterial pathogens involved in hospital-acquired infections.
Let's go back in time. The discovery of the penicillin by Sir Alexander Fleming in 1928 paved the way for what is called the golden age of antibiotic drug discovery. Indeed, about three to four new antimicrobial classes were introduced into the clinics per decade. This continuous innovation flow enabled us to keep ahead of resistance: when resistance emerged for a given antibiotic class, an alternate class was available to bypass this resistance. However, for different reasons, the innovation flow ran dry in the 80s. No novel class of antibiotics has been introduced into the clinics for more than 30 years against the Gram-negative pathogens, a group of bacteria responsible of 35% of hospital-acquired infections in the US and the EU. In other words, this means that we have been using the same ageing drugs on and on against continuously evolving microbes for more than 30 years now. We have lost our edge on the unavoidable emergence and spread of antibiotic resistance. As a consequence, multi- and pan- drug resistance is rising, leading to higher mortality, morbidity and hospital costs.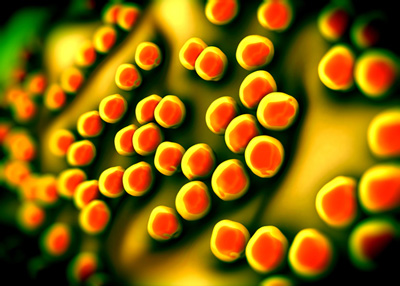 How bad is the situation? According to the latest report of the European Antimicrobial Resistance Surveillance Network (EARS-Net), the good news is that Methicillin-Resistant Staphylococcus aureus (MRSA) rate is decreasing. The bad news is that resistance is increasing very worryingly for the Gram-negative bacteria. As an example, 20% of the strains of Klebsiella pneumoniae – the fifth cause of hospital acquired-infection – isolated from patients in hospitals have combined resistance to third-generation cephalosporins, aminoglycosides, and fluoroquinolones. When the clinicians face such combined resistance, they opt to use carbapenems – a last-resort antibiotic class. As a matter of course, when carbapenem consumption increases, resistance increases as well. Indeed, carbapenem-resistance rate in K. pneumoniae was 7% in 2014, while it was 4% in 2010. Of note, carbapenem-resistance rate in K. pneumoniae was up to 62% in Greece and 33% in Italy! Then, the very last option for the infectious diseases specialists is to give their patients polymyxins. However, once again, increase in polymyxin prescriptions leads to resistance increase. Recently, a group of hospitals in Rome, Italy, reported resistance rates of 36% for polymyxins among carbapenem-resistant K. pneumoniae strains.
Thus, it is clearly time to renew the therapeutic arsenal with completely novel classes of antibiotics, especially for the treatment of Gram-negative infections. Three main challenges face antibacterial drug discovery and development:
Science
Regulatories
Market.
Science
Gram-negative bacteria are particularly difficult to target because of their two-membrane cell wall. As a comparison, Gram-positive bacteria have a one-membrane only cell wall, and, thus, are easier to penetrate for small molecule drugs. That is why there are much less molecule in the Gram-negative pipeline than in the Gram-positive pipeline. While the Gram-negative pipeline is mainly constituted of novel molecules of known antibiotic classes (betalactams, tetracyclines, aminoglycosides, polymyxins), only five novel first-in-class compounds are at the preclinical stage (Nosopharm's NOSO-95179, Adenium's AA139, Melinta's RX-P873, Nabriva's BC-9529, Cellceutix' CTIX-1278), and one novel first-in-class is currently at Phase 2 clinical development stage (Polyphor's POL7080). Of note, like historic antibiotics, these molecules are derived from natural products, and it is very likely that future antibiotics will be discovered from original or under-exploited bioresources.
Regulatories
Design and feasibility of clinical trials are an issue for investigational antibacterial drugs. Indeed, regulatory authorities require non-inferiority trials for their evaluations to grant market approval, which results in the enrollment of thousands of patients. Guidelines from the regulatory authorities did not evolve at the same pace than resistant bacteria. However, both the FDA and EMA have understood the complicated situation of antibiotic resistance, and they are working to modify their guidelines in order to facilitate the design of clinical trials for new antibacterials. Among their initiatives, they are now considering the use of early pharmacokinetics/pharmacodynamics data to assess the efficacy of novel antibiotics.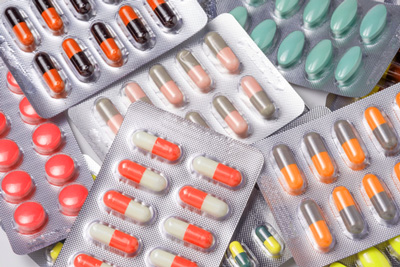 Market
The antibacterial market is said to be broken. Indeed, the return on investment on a novel antibiotic for a pharmaceutical company will depend on its volume of sales. However, clinicians will use this novel last-resort antibiotic very parsimoniously to avoid the emergence of resistance. As a consequence, volume of sales will be low, and the return on investment will be poor. Governments understood this paradox, and they are investigating financial incentives like premium pricing or advanced market commitments to restore the attractiveness of the antibacterial market. This regain of attractiveness will drive massive re-investment in research and development. This situation reminds the case of orphan and rare diseases.
Antibiotics are at the core of modern medicine. They are precious life-saving drugs that need to be preserved and renewed continuously. The next decade will be crucial for the very needed reboot of antibacterial research and development, and, in the while, for the containment of resistance.
Biography
Philippe Villain-Guillot, Ph.D., is Chief Executive Officer for Nosopharm, a biotech company he co-founded in February 2009. He is a medicinal chemist by training, and has been working in anti-infectives for more than 10 years. Nosopharm is currently developing a novel first-in-class antibiotic for the treatment of multidrug-resistant bacterial infections.