Karolinska Institutet and Biovica to evaluate promising cancer treatments
The lab headed by Thomas Helleday at Karolinska Institutet and Biovica are to collaborate to improve evaluation of new, promising cancer therapies…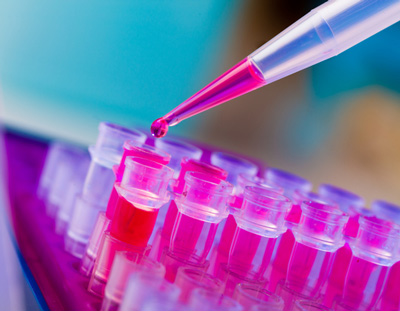 The laboratory headed by Thomas Helleday at Karolinska Institutet and Biovica have entered a research collaboration to improve evaluation and development of new, promising cancer therapies.
The aim of the collaboration project is to assess whether information gathered with Biovica's DiviTum assay has the potential to provide early evidence of efficacy regarding the development of two promising cancer treatments.
MTH1 inhibitors, targeting DNA repair can generate toxic DNA damage selectively in cancer cells. The impact of these compounds on cell cycle activity is evaluated with DiviTum, an assay that measures a fundamental enzyme regulating cell proliferation. The collaboration will address whether the enzyme levels measured with DiviTum can be used to predict and evaluate efficacy as well as provide early evidence of a potential responder biomarker for any of these types of treatments. This knowledge has the potential to be translated to a clinical setting and help to improve patient selection and monitoring.
Commenting on the collaboration,Thomas Helleday, Professor at the Karolinska Institutet, said: "Taking a novel compound into clinic requires companion biomarkers. To have this opportunity to investigate whether Biovica's  DiviTum assay can be used as a possible diagnostic tool for our novel anticancer treatment is something we are looking forward to do."
Anders Rylander, CEO at Biovica, added: "We look forward to collaborate with the reputable Karolinska Institutet and bring benefit to their development programme. With our DiviTum technology we want to bring value to drug developers by providing them with a tool for better evaluation and more informed decisions earlier in the development process. By doing this we hope to accelerate the development of promising drugs benefiting cancer patients and assist oncologists in their everyday decisions."