Adaptimmune and GSK expand cancer immunotherapy collaboration
The enhanced agreement will accelerate Adaptimmune's lead clinical cancer programme, an affinity enhanced T-cell immunotherapy targeting NY-ESO-1…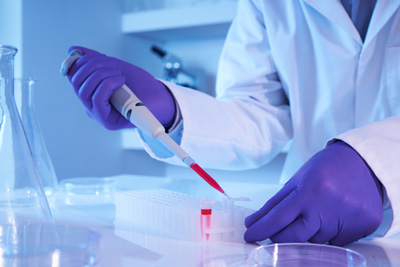 Adaptimmune and GSK have expanded the terms of their strategic collaboration agreement to accelerate Adaptimmune's lead clinical cancer programme, an affinity enhanced T-cell immunotherapy (GSK3377794) targeting NY-ESO-1, toward pivotal trials in synovial sarcoma.
Adaptimmune and GSK announced a strategic collaboration and licensing agreement in June 2014 for up to five programmes, including the lead NY-ESO TCR programme. GSK has an option on the NY-ESO-1 programme through clinical proof of concept and, on exercise, will assume full responsibility for the programme.
Commenting on the news, James, Noble, Adaptimmune's Chief Executive Officer, said: "We are delighted to broaden our collaboration with GSK, which is also fully committed to the development of this revolutionary T-cell therapy. We believe that our affinity enhanced T-cell programmes have the potential to deliver important clinical benefit to cancer patients, and it is therefore essential that we accelerate our efforts to meet their needs. We are working closely with GSK to expedite development of our affinity enhanced T-cell therapy targeting NY-ESO, and if we succeed in generating pivotal data consistent with that of our ongoing studies, we believe it has the potential to be the first engineered T-cell therapy to reach the market."
Dr Axel Hoos, SVP Oncology R&D GSK added: "At GSK we're progressing a pipeline of immuno-oncology therapies to stimulate anti-tumour immunity in patients. As we highlighted to investors at our R&D event last year, this Adaptimmune collaboration is a key element of that pipeline and is part of a comprehensive programme for cell and gene therapy. With this expanded collaboration, we have the opportunity to accelerate the lead programme in synovial sarcoma toward pivotal trials and also to investigate several other tumour types and combine the T-cell therapy with immune-modulating therapies such as checkpoint inhibitors."
Under the terms of the expanded agreement, the companies will accelerate the development of Adaptimmune's NY-ESO therapy into pivotal studies in synovial sarcoma and will explore development in myxoid round cell liposarcoma. Additionally, the companies may initiate up to eight proof-of-principle studies exploring combinations with other therapies, including checkpoint inhibitors.
According to the expanded development plan, the studies will be conducted by Adaptimmune with GSK effectively funding the pivotal studies and sharing the costs of the combination studies via a success based milestone structure.
Adaptimmune could receive up to $500 million for the NY-ESO programme
Previous guidance relating to the collaboration disclosed potential cash payments to Adaptimmune of approximately $350m over the first 7 years from 2014 in relation to NY-ESO and two further programmes. Given the changes announced today, and the advances made across the collaboration, Adaptimmune is updating and expanding this disclosure. Under the terms of the expanded agreement, the potential development milestones Adaptimmune is eligible to receive solely in relation to the NY-ESO programme could amount to approximately $500 million, excluding previously received payments, if GSK exercises its option and successfully develops NY-ESO in more than one indication and more than one Human Leukocyte Antigen (HLA) type. In addition, Adaptimmune would receive tiered sales milestones and, as previously disclosed, mid-single to low double digit royalties on worldwide net sales. GSK has the right to nominate up to four additional targets in due course and Adaptimmune is eligible to receive further significant undisclosed milestone payments in relation to these earlier stage target programmes.