Quantum Genomics expands its US presence
Quantum Genomics has established a US Clinical Advisory Board of renowned cardiologists and cardiovascular researchers…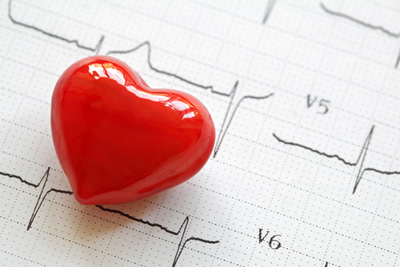 Quantum Genomics has established a US Clinical Advisory Board of renowned cardiologists and cardiovascular researchers.
The members will provide clinical and strategic guidance to the Company on the design of its hypertension clinical trial in the US for lead product candidate QGC001, planned for 2017. Additionally, this newly-formed Clinical Advisory Board will work with the Scientific Advisory Board members to raise visibility of the Company's novel class of centrally-acting drugs called Brain Aminopeptidase A Inhibitors (BAPAIs) for the treatment of high blood pressure and the prevention of related cardiovascular risks such as heart failure.
The initial appointments to Quantum Genomics' Clinical Advisory Board include:
Keith Ferdinand, MD — Professor of Medicine at the Tulane University School of Medicine;
Henry Black, MD — Adjunct Clinical Professor of Medicine and member of the Section of Cardiology at the New York University School of Medicine, New York;
Howard Dittrich, MD — Adjunct Professor of Medicine at the University of Iowa Carver College of Medicine and Chairman of the Board of Directors of the François M. Abboud Cardiovascular Research Centre at the University of Iowa Carver College of Medicine.
Quantum Genomics to establish office in New York
Additionally, the Company announced its intention to establish a new office in New York City to advance its clinical programmes and expand its presence in the United States. The launch of this New York office is expected to help strengthen Quantum Genomics' development activities in the US and enable the Company to more effectively engage with members of the US medical and investment communities.
Lionel Ségard, President and CEO of Quantum Genomics, commented: "We are honoured to welcome such distinguished and experienced clinicians and thought leaders to the Quantum Genomics team. Together we share a common goal of bringing new therapeutic treatments to hypertension patients who currently have few effective options."
Mr. Ségard added: "Furthermore, the establishment of an office in the US will be instrumental to partnering with our newly-formed Clinical Advisory Board to effectively plan and advance our clinical trial programmes, enhance our business strategy and alignment with the US regulators, as well as continue and develop our relationships with the US financial community and the pharmaceutical industry."