Video: Empower your electrophysiology studies using new Axon pCLAMP 11 software
The new features in Clampex 11 software enhance functionality in Protocol Editor, increasing the user's ability to create complex experimental protocols involving many command stimulations.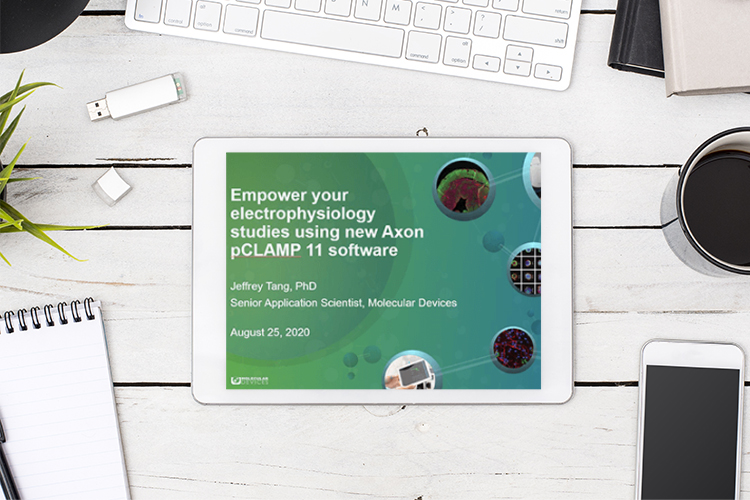 The focus of the Axon pCLAMP™ software suite is to provide users with greater capability in electrophysiology data acquisition and analysis. In this webinar, Dr Jeffrey Tang demonstrates how to use these new features.
Key highlights:
New features in Clampex 11 software
How to create experimental protocols that involve many command stimulations
How to pre-program analog and digital commands in Gap-free continuous recording