Breaking down barriers across the DMTA cycle
In this article, David Bardsley, Commercial Director, and Nick Foster, Vice President of Discovery CRO at Cresset, explore the challenges that occur when approaching drug discovery in silos and how harnessing advances in technology can help to overcome them.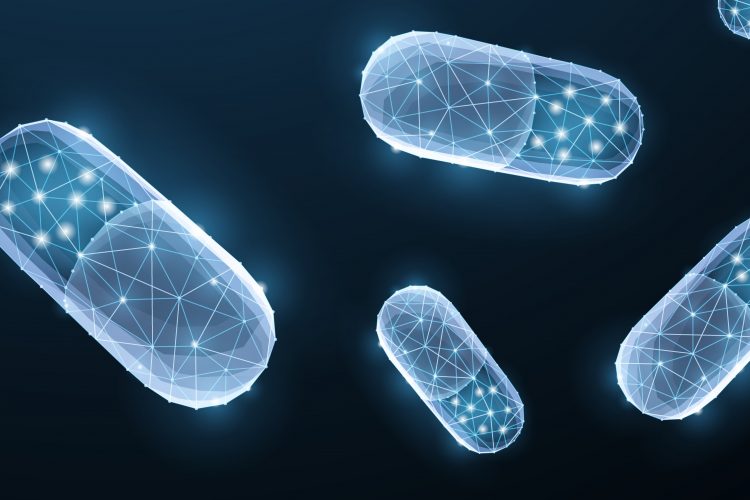 Drug discovery is an interdisciplinary process that relies heavily on expert input from diverse and multifaceted teams, from medicinal, synthetic, and computational chemists to biologists and drug metabolism and pharmacokinetics (DMPK) scientists. Each team supplies valuable insights throughout the design-make-test-analyse (DMTA) cycle to enable the effective design and optimisation of high-calibre drug candidates. 
In addition to internal working practices, free-flowing collaboration with an external contract research organisation (CRO) is instrumental in driving drug development success. Providing specialist and unique insight, CROs can propel a drug discovery process forward.
Computer-aided drug design (CADD) and cloud-based platforms are also playing a much larger role, helping to streamline the discovery process and providing tools to facilitate communication. Cloud-based platforms are also the key to breaking down silos throughout the DMTA cycle, helping organisations to make the molecules that matter.
Falling into siloed ways of working
Drug discovery requires input from multiple disciplines and collaborators can be spread in geographically diverse locations. Ineffective communication between teams can result in siloed ways of working, which can significantly hinder innovation and lead to missed opportunities and delays in the design and optimisation of new drugs across the DMTA cycle.
In drug discovery, several inefficient working practices can facilitate siloed working, including:
Relying on traditional methods of communication: using traditional methods of communication, such as paper-based records or email, makes retrieval and sharing of information harder, limiting the efficiency of communication. Projects being tracked using tools such as PowerPoint and Excel add to this issue and also make the sharing of data more cumbersome.
Delays in conveying results: a lag in receiving results and communicating them to collaborators due to inefficient tracking of results could slow progress. In addition, time may be lost, as experts are left waiting to receive key information required to make progress.
Use of various, fragmented data tools: adopting incompatible tools for data collection, storage, and analysis can hinder transparency, with collaborators unable to access key results. The use of varied tools may also lead to a lower level of security of data.
COVID-19 played a major role in changing how companies collaborate and accelerated the decision-making process. As scientists struggled with limited laboratory space and capacity, a much more collaborative approach was essential, including the need to work across other internal facilities and engage external CRO partners. Working cross-continentally to harness additional capacity and expertise became critical, creating the need for effective, and smooth communication using cloud-based platforms. This, in turn, has influenced how collaborative approaches are handled post-COVID and is helping to streamline the DMTA cycle, driving cost efficiency.
Facilitating collaborative workflows with technological advances
Cloud-based platforms are helping to overcome isolated workflows by enabling project transparency and collaboration.
Cloud-based platforms provide a base for interconnected and seamless teamwork globally, with all data held centrally and securely. Individual team members can access, add, and update information in real time, providing a holistic overview, meaning that any advances or insights can be immediately actioned across all locations. The platform acts as a single source of truth throughout the DMTA cycle, significantly reducing the number of iterations required to achieve a promising preclinical candidate.
Collaborative working practices also foster innovative thinking, with the merging of minds often sparking new ideas. As remote working has become much more commonplace, having a robust platform in place that allows for real-time collaboration is even more important to enhance decision-making throughout drug discovery.
Overcoming silos across the DMTA cycle
Moving away from traditional business practices can be challenging and daunting, especially for those who are most risk-averse. The generational shift as Gen-Z enter and move up the workforce, who are expected to comprise 58 percent of the global workforce by 2030, is accelerating the introduction of these new technologies.1 As this generation has grown up with technology, mindsets are shifting, and these novel systems are being increasingly harnessed as solutions.
Introducing any new platform comes with a transitional phase, and the value may not be immediately recognised. However, the long-term results of more effective collaboration can significantly enhance efficiency across the DMTA cycle and ultimately the calibre of molecules that make it through to the clinic.
About the authors

Nick Foster
Vice President of Cresset's Discovery CRO business
Nick Foster is Vice President of Cresset's Discovery CRO business. Nick Foster is responsible for driving the strategic direction of Cresset's Discovery CRO business, ensuring organizations have access to the deepest molecular modeling expertise in the industry.
Nick is a highly experienced commercial leader with more than 20 years in the pharmaceutical and biotechnology industries. Prior to joining the team at Cresset, he served as Chief Commercial Officer and Head of Business Development at Metrion Biosciences. Nick has previously held senior leadership positions with WuXi AppTec and Optibrium.

David Bardsley
Commercial Director, Cresset
As Commercial Director David heads up the Sales and Marketing team at Cresset. He has extensive commercial experience with software and technology solutions in the scientific market. Prior to Cresset, David was responsible for business development and strategic commercial growth, with Symyx Technologies and CambridgeSoft. David has a PhD and BSc in Microbiology from the University of Wales, Cardiff.
References
PricewaterhouseCoopers. How prepared are employers for Generation Z? [Internet]. PwC. Available from: https://www.pwc.com/ug/en/press-room/how-prepared-are-employers-for-generation-z-.html