Small molecules could have big benefits in the battle against cancers
Immunotherapy and targeted treatments, including targeted chemotherapy, continue to show great potential in cancer care. Future steps in their development will involve improving their ability to treat a wider range of cancers and a broader cross-section of the patient population, especially those for whom current treatments have shown limited efficacy…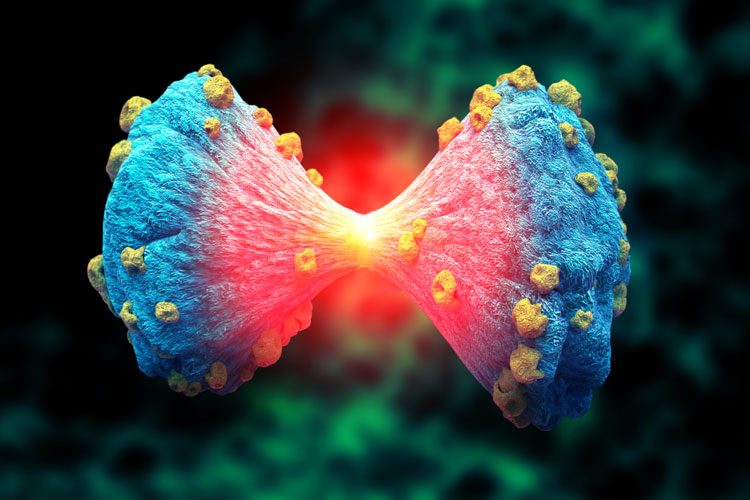 One approach involves studying the combination of immunotherapeutic or chemotherapeutic drugs with small molecules whose mechanism of action may induce the death of cancer cells or inhibit proteins that are selectively overexpressed in cancer cells. Our Editor Dr Zara Kassam spoke with Douglas J. Swirsky, CEO of Rexahn Pharmaceuticals, about the current status of Rexahn's research studies in this area.
What indications are the focus of Rexahn's compounds RX-3117 and RX-5902?
Both of these compounds are of interest due to their potential to address certain cancers that have been traditionally hard to treat. We are studying RX-3117 in pancreatic cancer and advanced bladder cancer, and RX-5902  in triple negative breast cancer. We believe there is a strong possibility that these may show positive effects when administered to patients especially in combination with immunotherapy or chemotherapy.
At what stage are the clinical studies for both of these compounds?
We recently completed a Phase 2a study of RX-3117 as monotherapy in patients with pancreatic cancer. We are also conducting an ongoing Phase 2a study of RX-3117 in combination with nab-paclitaxel in first-line metastatic pancreatic patients; we plan to report final data from that study in 2019. A separate Phase 2a monotherapy study of RX-3117 is also ongoing in patients with advanced bladder cancer. Meanwhile, a Phase 2 study of RX-5902 in combination with Merck's anti-PD-1 therapy pembrolizumab in patients with metastatic triple negative breast cancer is planned for next year.
What are the most recently announced results for RX-3117 in metastatic pancreatic cancer?
Rexahn presented preliminary data on the ongoing study of the combination of RX-3117 and nab-paclitaxel in metastatic pancreatic cancer patients at the 5th NCI Pancreatic Cancer Symposium in October 2018. The data are preliminary, but we are seeing good evidence of tumour reduction and disease stabilization. Of the 14 subjects that had at least one on-study scan, one patient had a complete response; three patients had a partial response and an additional eight patients experienced stable disease for at least two cycles. The pancreatic tumour marker CA19-9 was also reduced following treatment. The disease control rate for evaluable patients was 86 percent at eight weeks. The combination of RX-3117 and nab-paclitaxel was safe and well-tolerated. 
What are the most recently announced results for RX-3117 in advanced bladder cancer?
 Data that we presented at ASCO 2018 from our Phase 2a monotherapy study in advanced bladder cancer showed that RX-3117 was safe and well-tolerated and we saw good evidence of efficacy in a heavily pre-treated patient population. Among 24 evaluable patients, 90 percent had received two or more prior therapies including gemcitabine (83 percent) in combination with cisplatin and/or carboplatin and immunotherapy (69 percent). In our study, one patient had a complete response, four additional patients had tumour reductions of greater than 15 percent and six patients showed disease stabilisation for greater than four months (with a range of 133 to 315 days).

What are the most recently announced results for RX-5902 in metastatic triple-negative breast cancer?
 At ASCO 2018, we reported initial data from a Phase 2a monotherapy study in metastatic triple-negative breast cancer (TNBC). The data showed that RX-5902 appears safe and well-tolerated in patients who were heavily pretreated but who had failed two or more of those earlier therapies. Preliminary data showed encouraging responses, with two patients showing progression-free survival of greater than 200 days. One subject was a 78-year-old woman with malignant neoplasm of the right breast. She had previously received treatment with capecitabine (three months), nab-paclitaxel and pembrolizumab (five months) and erubulin (five months) but progressed on all prior therapies. In our study, this patient showed an overall tumour reduction of 18.2 percent and has had stable disease for more than 200 days.
Rexahn recently announced a collaboration with Merck to evaluate RX-5902 in combination with Merck's checkpoint inhibitor, pembrolizumab. Can you tell me more about the background to the collaboration?
RX-5902 has a very interesting mechanism of action. It inhibits a key protein in the Wnt/β-catenin pathway that is an important biological pathway that promotes tumour growth and metastasis and also controls the immune response to cancer. We have seen in preclinical models that RX-5902 has a direct effect in killing tumour cells and also stimulates the immune response. Its immunomodulatory effects are synergistic with checkpoint inhibitors in those models. RX-5902 has the potential to improve the efficacy of checkpoint inhibitors in the clinic, so we are excited to evaluate the combination with pembrolizumab in triple negative breast cancer. The response rates with checkpoint inhibitors in TNBC are poor, so we are hoping that RX-5902 will make those tumours more responsive to immunotherapy. 
What are your thoughts about the recently reported data, presented at the 2018 ESMO Congress, regarding the ability of immunotherapy (atezolizumab) in combination with nab-paclitaxel to effectively treat metastatic triple negative breast cancer?
This development certainly represents great news for patients. However, as an industry, we need to continue to study other treatment options that can be added to a physician's toolbox. This is due to the fact that there remains a portion of patients who will likely not be helped with atezolizumab or other checkpoint inhibitors because their tumours are not immunogenic and don't elicit a beneficial immune response. There is a lot of research left to be done to determine how we can further improve patient outcomes in TNBC and Rexahn's collaboration with Merck is part of that effort. 
Prior to joining Rexahn in January 2018, Mr Swirsky was President and CEO of GenVec, Inc., a publicly traded biotechnology company, from 2013 to 2017, having previously served as GenVec's Chief Financial Officer from 2006 to 2013. Prior to joining GenVec, Mr Swirsky was a Managing Director and the Head of Life Sciences Investment Banking at Stifel Nicolaus from 2005 to 2006 and held investment banking positions at Legg Mason from 2002 until 2005. He has also previously held investment banking positions at UBS, PaineWebber and Morgan Stanley. Mr Swirsky received his B.S. in Business Administration from Boston University and his M.B.A. from the Kellogg School of Management at Northwestern University.