Desktop Genetics receives grant for site-specific epigenetic CRISPR editing
Given the key role of epigenetics in all tumour types, Desktop Genetics' research has wide potential applications across all histological types of cancer…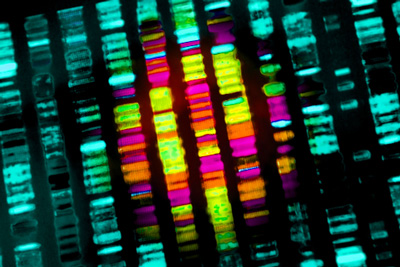 In partnership with the Epigenetics Unit in the Division of Cancer at Imperial College London, Desktop Genetics has received a grant for £300,000 from Innovate UK.
Desktop Genetics has said it will use the funds to develop software tools that selectively design CRISPR/Cas9 targets against cancer cell lines that are characterised at the epigenetic level, with the objective of improving chemotherapy and overcoming drug resistance. Professor Bob Brown, who leads the Epigenetics Unit of Imperial College London, will use this novel approach to investigate the epigenetic mechanisms underpinning resistance to chemotherapy in ovarian cancer cell lines.
The CRISPR software tools that Desktop Genetics will develop as a result of this project, aim to combine data-driven, intelligent, predictive biomodelling capabilities with the analysis of heterogeneous genomic and epigenomic data. The novel approach taken by Desktop Genetics will be to translate omics-based information, such as whole genomic, epigenomic and transcriptomic datasets, into precise CRISPR targets. The Epigenetics Unit will provide biological evidence that this model-driven tool can be used to identify, target and functionally study DNA regions that are critical to cancer progression and drug resistance in ovarian cancer cells. Given the key role of epigenetics in all tumour types, this research has wide potential applications across all histological types of cancer.
Combining the best elements of epigenetic research, bioinformatics and CRISPR
Leigh Brody, PhD, Director of Genomic Services at Desktop Genetics, commented: "There has been a great deal of excitement over the potential to use CRISPR in the clinic. We hope that an integrated omics approach to epigenetic CRISPR will support target validation of small-molecule therapies modifying the epigenetic landscape."
Professor Brown, Chair of Translational Oncology in the Department of Surgery and Cancer at Imperial College London commented: "This project will combine the best elements of epigenetic research, bioinformatics and CRISPR to create a tool that solves a real problem in the field of oncology. We have recently shown specific epigenetic differences in ovarian tumors that respond poorly to treatment compared to those that do respond. The approach of epigenetic editing using CRISPR can potentially target precise epigenetic changes in a personalised manner to specific genes to make tumor cells more sensitive to chemotherapy drugs. Such targeting will avoid some of the non-specific side effects in cancer and normal cells caused by current epigenetic therapies."