CEGX closes $21 million Series B financing and appoints CEO
Cambridge Epigenetix (CEGX), a pioneer in the development of epigenetic sequencing technologies, has appointed Dr Geoff Smith as CEO…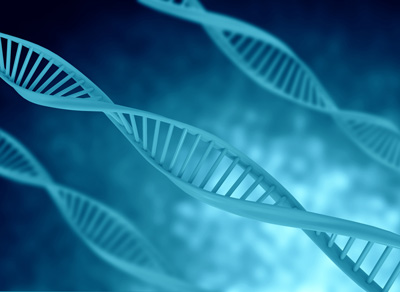 Cambridge Epigenetix (CEGX) has announced the close of a $21 million Series B financing and the appointment of Dr Geoff Smith as CEO.
The round was led by GV with significant participation from Sequoia Capital. Current investors New Science Ventures, Syncona Partners and Cambridge University also joined the round. In conjunction with the fundraising, Tom Hulme, GV general partner, will join CEGX's board of directors and co-founder Dr Bobby Yerramilli-Rao will assume the role of Chairman.
New CEO Dr Geoff Smith joins CEGX from Illumina, where he served most recently as site lead and VP of Product Development.
Commenting on his appointment, Dr Smith said: "CEGX is today ideally positioned to catalyze the market for epigenetics – just as Solexa and Illumina did for genomics a decade ago – and I am thrilled to have joined at such a transformational time for the company and in driving the next generation of epigenetics products. We appreciate the continued support of our existing investors, and look forward to working with our new investors, whose unparalleled expertise in building data-driven businesses of substantial value will be key."
Dr Yerramilli-Rao added: "CEGX's mission is to promote better health through continuous measurement of the epigenome.  CEGX's novel technologies are allowing scientists to begin unlocking the tremendous potential of epigenetics. Geoff's decades of experience in the genomics and Next-Generation Sequencing (NGS) industries position him uniquely to lead CEGX.   We are thrilled to have him on board."
CEGX is one of the few teams with the skills to break new ground in epigenetic sequencing
Prof. Shankar Balasubramanian, co-founder of CEGX, previously co-founded Solexa to develop Sequencing by Synthesis which is now the basis for Illumina's market-leading NGS technology. CEGX was founded on similarly cutting-edge, patented technology which is now in use in labs around the world and continues to form the technological backbone for breakthrough work in epigenetics.
GV's Tom Hulme said "We've seen how the commercialisation of genome sequencing has created incredible opportunities to improve human health, and now the epigenome holds similar potential. Cambridge Epigenetix is one of the few teams on the planet with the skills and experience to break new ground here, and we look forward to supporting them on that journey."