Chances of eliminating HIV infection increased by dual gene-editing method
US researchers suggest that combing a dual gene-editing approach with antiretroviral drugs can eliminate HIV infections in animal models.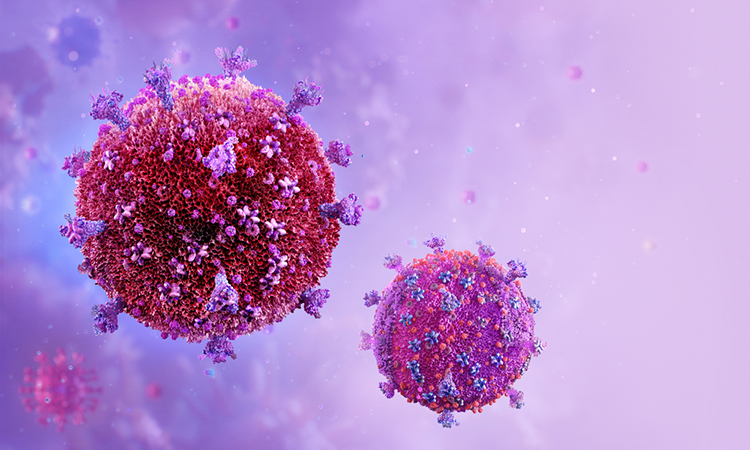 Researchers at the Lewis Katz School of Medicine at Temple University and the University of Nebraska Medical Centre (UNMC), US, have published a study showing that a dual gene-editing strategy combined with antiretroviral drugs can effectively eliminate HIV infection in animals. The gene-editing therapy targets two aspects of HIV-1, the virus that causes AIDS, and CCR5, the co-receptor that helps the virus get into cells.
The study, published in the Proceedings of the National Academy of Sciences (PNAS), is the first to use a dual gene-editing strategy with antiretroviral drugs to cure animals of HIV-1. In human HIV patients, bone marrow transplantation for leukaemia has been used, and the donor cells carried inactivating CCR5 mutations. The researchers aimed to bring together the excision of HIV-1 DNA with inactivation of CCR5 using gene-editing technology, building on these observations.
The researchers tested their therapy on live, humanised HIV-infected mice, leading to a cure in some animals. However, the virus could eventually re-emerge from tissue reservoirs and cause rebound infection, similar to rebound infection in human patients who have been taking antiretroviral therapy but suddenly stop or experience a disruption in treatment.
To prevent rebound infection, the researchers began work on next-generation CRISPR technology for HIV excision, developing a new, dual system aimed at permanently eliminating HIV from the animal model. Experiments in humanised LASER-ART mice showed that the constructs developed at Temple, when administered together, resulted in viral suppression, restoration of human T cells, and elimination of replicating HIV-1 in 58 percent of infected animals.
"The new dual CRISPR gene-editing strategy holds exceptional promise for treating HIV in humans. It is a simple and relatively inexpensive approach," said Dr Kamel Khalili, Laura H Carnell Professor and Chair of the Department of Microbiology, Immunology, and Inflammation, Director of the Center for Neurovirology and Gene Editing, and Director of the Comprehensive NeuroAIDS Center at the Lewis Katz School of Medicine.
"Curing HIV is the big picture," said Dr Howard E Gendelman, Professor and Chair of the Department of Pharmacology and Experiential Neuroscience at UNMC. "Through our ongoing collaboration, Temple and UNMC have carried out meaningful research that could ultimately impact the lives of many people."