Inovio's dMAb antibody and DNA vaccine provides 100% protection against CHIKV
Inovio's DNA vaccine and dMAb products show potential to offer immediate and long term protection to large populations from CHIKV infection…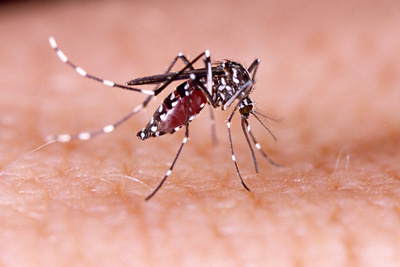 Inovio's novel dMAb antibody and DNA vaccine targeting the chikungunya virus (CHIKV) provided 100% protection against a lethal virus challenge in mice.
While conventional vaccine and marketed monoclonal antibody technologies have shown limited ability to provide an effective solution to CHIKV to date, Inovio's DNA vaccine and dMAb products show potential, separately and in combination, to offer immediate and long term protection to large populations from CHIKV infection.
Inovio previously published that its SynCon DNA vaccine for CHIKV provided durable 100% protection in mice. In this study, a single intramuscular injection of a DNA plasmid encoding a monoclonal antibody targeting CHIKV protected mice from a lethal dose of the virus. The protection expressed by these dMAb antibodies was very rapid, with 100% survival in mice challenged with lethal enhanced CHIKV disease as early as two days after dMAb product administration. In comparison, vaccine-driven protection can take weeks to months to reach peak efficacy levels, but providing better long term protection compared to a dMAb product. Inovio's study demonstrates that its CHIKV dMAb antibody and DNA vaccine could be used as an ideal combination to provide both rapid short-term as well as long-term protection.
CHIKV study significant for two reasons
Commenting on the results of the preclinical study, Dr J. Joseph Kim, Inovio's President & CEO, said, "This study is significant for two reasons. First, this is our third published study (two previous in HIV and dengue) demonstrating the protective efficacy of our dMAb products. Inovio is rapidly building its dMAb product development programme targeting cancer and infectious diseases. Notably, DARPA is providing us over $56 million to specifically develop dMAb products against influenza, antibiotic-resistant bacteria, and Ebola.
"Second, this study demonstrates that Inovio's dMAb products and DNA vaccines could be a powerful combination to provide robust immediate and long term protection not only for CHIKV but also other infectious diseases. Inovio is the only organization to report such results in any disease by using a DNA-based monoclonal antibody, with published preclinical data in dengue as well, and we now are creating Zika, MERS, and Ebola dMAb products. Our MERS and Ebola vaccines are in phase I clinical studies and we will advance our Zika vaccine to phase I before year end. We also aim to test further combinations."
Inovio previously published robust immunogenicity and challenge protection data for its SynCon CHIKV, dengue, and WNV vaccine candidates. Inovio's chikungunya programme builds on its extensive preclinical development experience with various mosquito-borne viruses.