Developing a contrast agent for stem cell therapies
Posted: 31 May 2016 | Victoria White, Digital Content Producer | No comments yet
A newly developed contrast agent can improve monitor at the cellular level, which is a crucial element in measuring the efficacy of stem cell treatments…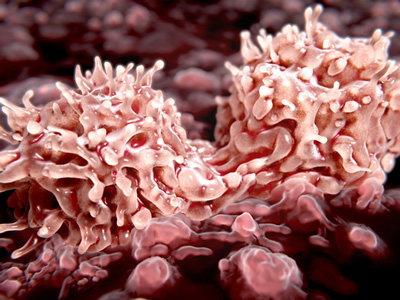 Stem cell therapies hold great promise in treating a variety of diseases, but in order to develop them researchers must first be able to monitor them inside the body. Enter the contrast agent.
"Often things go wrong right away when stem or therapeutic cells are injected into the body because some cells can migrate, while other dying cells are eaten by the body and expelled," explains Xiao-an Zhang, an assistant professor of chemistry at University of Toronto Scarborough. "It's important to know if these cells are being injected in the right place, where they go once inside the body and whether they're still alive. The only way to do that is with an effective contrast agent."
Conventional contrast agents are directly injected into the body to make some tissues or diseases more clearly visible on MRI scans. The one developed by Zhang and his team can improve monitoring at the cellular level, which is a crucial element in measuring the effectiveness of stem and therapeutic cell treatments.
While still early in development, stem and therapeutic cells may one day offer effective treatments against diseases, particularly cancer. But one major hurdle in developing these treatments is an inability to effectively monitor them once inside the body.
Zhang explains: "Traditional MRI can't do quite what we need it to do right now, but there's huge opportunity to improve the technology."
There are quite a few technical challenges when developing an effective contrasting agent for cellular imaging. For one, it needs to be non-toxic or low in toxicity so it doesn't damage cells. It also needs to be able to enter cells and accumulate in order to provide a clear enough contrast from the rest of objects in the image, notes Zhang.
Utilising manganese porphyrin
The agent developed by Zhang and his team addresses these challenges by using manganese porphyrin. Manganese is a micronutrient that the body's cells can handle and forms a very stable complex with the porphyrin, a type of pigment molecule that can help to achieve the necessary properties. Using a new porphyrin developed by Haedicke, the agent can be delivered to cells more efficiently in smaller concentrations and can accumulate more effectively than current alternatives.
"The real positive aspect of this design is that it's cell permeable, and that the new mechanism allows it to stay inside the cell and accumulate," says U of T Ph.D. student Inga Haedicke. "This is extremely important for labelling which cells are being monitored."
The next steps for Zhang and his team is to focus mostly on using the agent on different types of stem cells and to test them in vivo.