Domainex reports success of its lead compound in pre-clinical model of COPD and secures £1.4m Biomedical Catalyst Award
Domainex Ltd announced that its lead compound has demonstrated a more potent effect in a key model of chronic obstructive pulmonary disease than either roflumulast or a p38 inhibitor…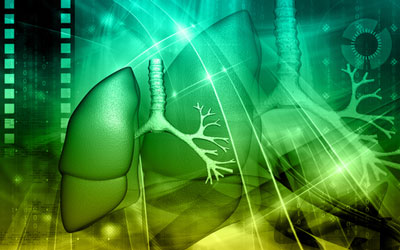 Domainex Ltd, a UK-based drug discovery company developing first-in-class small-molecule inhibitors of two closely-related pro-inflammatory kinases – TBK1 and IKK-epsilon (IKKɛ)-, today announced that its lead compound has demonstrated a more potent effect in a key model of chronic obstructive pulmonary disease (COPD) than either roflumulast or a p38 inhibitor.  It has also successfully won a £1.4m Biomedical Catalyst Award to support further development towards Phase I clinical studies.
Roflumilast is a PDE4 inhibitor, known to have clinical benefit in COPD patients, and the p38 inhibitor is currently in late-stage clinical development.   In the present study, Domainex compared the effect of oral doses of its compound with the same oral doses of either roflumilast or a p38 inhibitor in a COPD model that is widely-recognised to be the 'gold standard' pre-clinical study. The Domainex compound showed more than twice the effect of the comparator drugs in reducing the cigarette smoke-induced influx of inflammatory cells, particularly neutrophils, into the lung. 
Domainex has previously shown that its inhibitors of TBK1 and IKKɛ are potent anti-inflammatory agents, which can inhibit signaling pathways activated by Toll-like Receptors and IL-17.  This data suggests that these compounds may have utility in COPD and other inflammatory diseases including rheumatoid arthritis, lupus and psoriasis.   
Dr Trevor Perrior, Research Director at Domainex, said: "These are very exciting results which suggest that our programme could lead to an oral drug for the treatment of COPD with a much better anti-inflammatory effect than existing medicines. This could provide the first truly-effective disease-modifying treatment for COPD, which would have an enormous impact on the management of this debilitating condition."
Dr Eddy Littler, Domainex's CEO observed: "COPD is the fourth largest cause of death, with over 70m diagnosed patients. The disease is increasing in prevalence, particularly in certain countries, including China. It is estimated that the market is currently worth around $20bn. It is clear that an effective oral anti-inflammatory drug would not only achieve greater patient compliance, but would also treat the systemic inflammation which drives much of the morbidity and mortality caused by COPD, thereby addressing the major unmet medical need in this very important disease."  
Keith Powell, Chairman of Domainex commented: "We are very grateful for the £1.4m awarded by the Technology Strategy Board via the Biomedical Catalyst, which will now enable Domainex to progress the COPD programme to IND.   In parallel with the company's ongoing discussions with potential corporate partners, Domainex plans to seek funding to explore utility in other inflammatory diseases and take the programme through to clinical proof of concept."