Targovax appoints of Øystein Soug as CEO
Posted: 4 November 2016 | Niamh Louise Marriott, Digital Content Producer | No comments yet
Øystein Soug is the former CFO of Algeta, a Norwegian oncology biotech company which was sold to Bayer for USD 2.9 billion in 2014…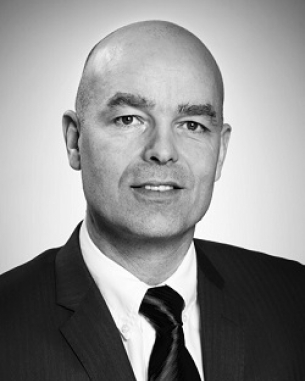 Targovax, a clinical stage company focused on developing and commercialising immuno-oncology therapies to target treatment-resistant solid tumours, announced their CEO, Gunnar Gårdemyr, has stepped down. For the new CEO, the Board of Directors has appointed Øystein Soug, currently the Company's CFO, to the role effective immediately and are searching for a new CFO.
Jónas Einarsson, Chairman of the Targovax Board of Directors, commented, "On behalf of the Board, I would like to thank Gunnar for his significant contributions to the Company over the past two years. Gunnar has had a key role in building and positioning Targovax and we wish him well for the future."
Jónas added, "We are delighted to announce the appointment of Oystein as the new CEO of Targovax. He has played a key role as CFO over the past year – successfully guiding us on the path to becoming a publicly-listed company, securing funding for further development of the Company's ongoing and planned trials. We are confident in his ability to lead as we approach important milestones in 2017 and 2018 in our innovative clinical pipeline designed to help the patient's own immune system to fight cancer."
Øystein Soug is the former CFO of Algeta, a Norwegian oncology biotech company which was sold to Bayer for USD 2.9 billion in 2014. Prior to joining Algeta in 2008 Mr. Soug worked for six years at Orkla, lastly as CFO of Orkla's Russian division.
Mr. Soug started his career as a banker with Credit Suisse and with the European Bank for Reconstruction and Development. Mr. Soug received an MSc in Economics and Financial Markets from Universität St. Gallen in Switzerland in 1997.