Macrophage raises £9 million & acquires immune-oncology technology
Macrophage Pharma, a newly formed immune-oncology company, has successfully raised £9 million in a Series A equity financing round.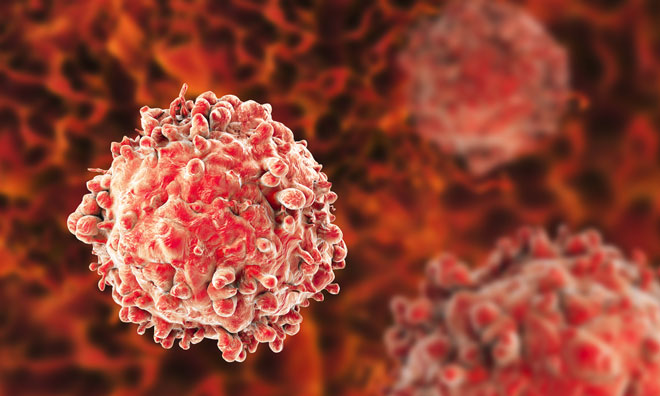 They also acquired global rights to a novel technology platform, Esterase Sensitive Motif, from Chroma Therapeutics together with discovery stage therapeutic assets.
Macrophage Pharma was founded by the CRT Pioneer Fund to discover and develop novel therapies designed to enhance anti-tumour immune responses. The Series A investment round was led by CPF and joined by two specialist investors; Novo Seeds, part of Novo A/S, and Aglaia Biomedical Ventures.
Preclinical development
The proceeds of the financing round will enable the company to complete the preclinical development of its lead development candidate, a p38MAP kinase inhibitor, and advance two additional discovery candidates into pre-clinical development.
New technology
The newly acquired ESM technology platform delivers small molecule drugs to tumour associated macrophages in a highly selective manner, thus activating the body's natural immune system to fight cancer. The platform has the ability to provide next-generation immunotherapies for a number of different cancers.
Clinical pipeline
Macrophage's lead p38MAPi programme is focused on a macrophage-targeting p38 MAPK inhibitor.  Clinical trials are scheduled to start in 2018. The Company is also developing discovery stage programmes centred on a number of proprietary, candidate compounds.
Commenting on the completion of the financing round, Ian Miscampbell, Macrophage Pharma, said: "We are very excited with the initial data generated over the last 18 months and this financing is an important milestone in the development of Macrophage Pharma.
We are delighted to be joined by Novo and Aglaia and look forward to benefiting from their expertise in oncology and early stage development as we continue to develop the Company.
We have assembled an experienced leadership team to further advance the immune-oncology programmes towards the clinic."
Novo Seeds
Dr Stephan Christgau, Partner at Novo Seeds, added: "Macrophage Pharma represents a very compelling and differentiated approach within immune oncology. We are excited to be part of building this unique opportunity and to be working with an experienced team as well as two specialist investors with a strong track record in oncology."
Aglaia
Dr Mark Krul of Aglaia commented: "Despite the fact that good progress is being made with respect to immunotherapy for cancer, one of the key hurdles remains the hostile tumour microenvironment. We believe Macrophage's ESM technology offers a unique possibility to transform "bad" macrophages into "good" macrophages and hence make tumours far more susceptible to many immunotherapeutic approaches."