Wellcome Trust gives Polyphor CHF 2.3 million for antibiotic development
Polyphor has received a CHF 2.3 million award from the Wellcome Trust to advance the development of broad-spectrum, Gram-negative pre-clinical product candidates.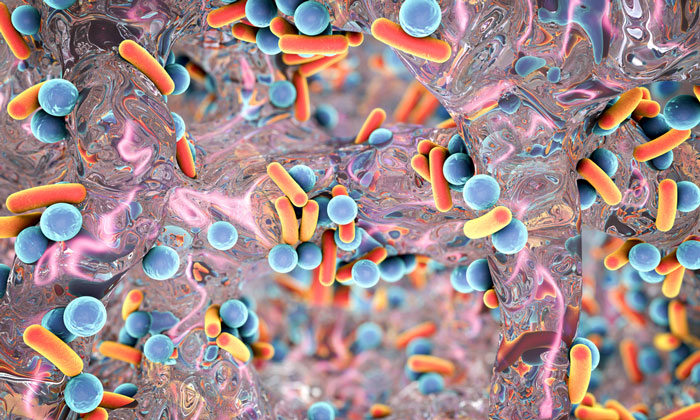 These are based on Polyphor's new product class, the Outer Membrane Protein Targeting Antibiotics (OMPTA), which has shown efficacy against the most resistant strains of Gram-negative pathogens. Wellcome is the world's largest biomedical research funding charity with substantial experience and commitment in antibacterial research and development. The Seeding Drug Discovery Award will help support the development of novel antibiotics over the next 18 – 24 months.
Giacomo Di Nepi, CEO of Polyphor, said, "The resistance of bacteria to antibiotics is a growing and significant global public health issue. The support from Wellcome will help us advance our novel broad-spectrum antibiotics even more expeditiously towards the first clinical trial."
Dr Ann Mills-Duggan, from Wellcome's Innovations Division commented: "Already hundreds of thousands of people every year die from drug resistant infections. If nothing is done, this will increase to millions of people every year by 2050. A healthy pipeline of alternative treatments is a vital part of tackling this serious global health problem. This Seeding Drug Discovery award to Polyphor will contribute to this pipeline by supporting the development of a new class of antibiotics."
Efficacious against multi-drug resistant strains
Polyphor's broad-spectrum antibiotics have demonstrated to be highly efficacious against multi-drug resistant Gram-negative pathogens both in vitro and in vivo belonging to the so-called ESKAPE pathogens (Klebsiella pneumoniae, Acinetobacter baumannii, Pseudomonas aeruginosa, and Enterobacter spp.) including isolates resistant to colistin, which is often used as the last resort antibiotic.
The new compound series is currently in advanced lead optimisation phase and the program should deliver the first development candidates entering clinical testing within the next two years.
Pipelines
Polyphor's antibiotics Murepavadin (POL7080) is being developed for the treatment of serious Pseudomonas aeruginosa infections associated with ventilator-associated bacterial pneumonia (VABP). Polyphor is currently in discussion with the US Food and Drug Administration and the European Medicines Agency on a regulatory path towards market approval for Murepavadin.
The biggest global health threat
The World Health Organization considers antibiotic resistance as one of the biggest threats to global health today. It can affect anyone, of any age, in any country.
Antibiotic resistance occurs naturally, but widespread misuse of antibiotics in humans and animals is accelerating the process. A growing number of infections such as pneumonia, tuberculosis, and gonorrhoea are becoming difficult to treat, and the antibiotics used become less effective. Antibiotic resistance leads to longer hospital stay, higher medical costs and increased mortality.
Antibiotic resistance has been estimated to be responsible for some 700,000 deaths globally each year, a number that could rise as high as 10 million, potentially exceeding the annual number of deaths from cancer. The European Centre for Disease Prevention and Control estimates healthcare costs and productivity losses in Europe to be at least EUR 1.5 billion.