Microdermics closes $1 Million funding to replace hypodermic needles
Microdermics has completed its $1 million financing round, which was oversubscribed and received robust global interest.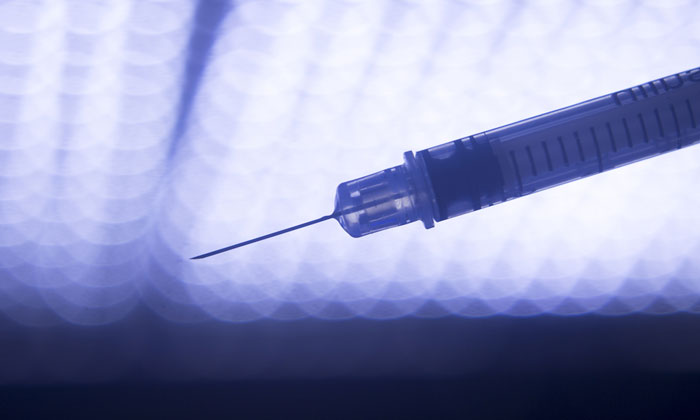 Microdermics has developed the only commercially scalable, low-cost, customisable, metal, hollow, microneedle platform that provides efficient delivery of vaccines and biologics—addressing the reliance worldwide on the 160-year old, generic hypodermic needle.
The novel drug delivery system uses tiny microneedles that are less than 1 mm long, which provide safer, less painful, more efficient, and more cost-effective means for therapy. Microdermics' microneedles deliver medicine into the upper dermis; thereby avoiding blood vessels and nerve tissue, resulting in improved biological responses.
"Over 1 billion people around the world suffer from 'needle phobia' and avoid injections," said Grant Company, president and CEO of Microdermics. "This represents one of the most significant health-related market failures in the world today. On a global level, there's a staggering amount of people who shun critical therapies or vaccinations because of their fear of hypodermic needles."
Although microneedle delivery systems have been tried before, they have had limited success due to the materials used (silicon and plastic), which significantly limit their commercial scalability and robustness. Microdermics' microneedle delivery system are made of metal, and the company's patented fabrication process is customizable, providing a flexible platform for optimizing the performance of a vaccine or biologic.
Another benefit of Microdermics' microneedle delivery system is its efficacy. Traditional vaccines currently delivered with a hypodermic needle go into muscle, yet the same vaccine delivered to the upper dermis provides well-documented dose-sparing effects.  This presents an entirely new economic model for vaccine companies, since this translates into exponentially higher utilization of either traditional (e.g., flu, rabies) or scarce (e.g., yellow fever) vaccines.
"Our goal is to more efficiently vaccinate high-risk patient populations with a safer, more effective delivery system," continued Campany.
"Our investment in Microdermics is an example of finding an excellent, well-run company providing a solution to a global need," said Ray Chan, founding partner of K5 Ventures.  "We are so excited to support development and commercialization for this delivery system, which will be beneficial and have a huge impact to so many around the world."
"Shoreline has been an active investor in the drug formulation and delivery space for some time. When first presented with the Microdermics story it immediately resonated with us. We are always on the lookout for innovative technologies that give the end user a more convenient and less invasive experience and provides superior efficacy for the drugs or vaccines being delivered. Their unique approach addressed both of these and we are delighted to be part of this exciting opportunity," said Peter Craddock, Managing Director of Shoreline Ventures.
"Microdermics' innovative solution, experienced team, and great potential for positive health impact make it a great addition to the high calibre of new ventures that continue to bloom here at UBC," Todd Farrell, President at UBC Seed Fund said.
The financing round included investors from the US, Canada, and Switzerland, and will be used for scale-up and clinical validation studies in support of current and future corporate collaborations. The round closed in March.
"This funding has come at the perfect time for us," concluded Campany. "It will allow us to execute a few critical hires and invest in infrastructure to support clinical scale-up activities planned for 2017."