Cancer Research UK partners with the Engineering and Physical Sciences Research Council (EPSRC) to inspire innovation
Posted: 25 March 2015 | Victoria White
Cancer Research UK has partnered with the EPSRC to co-fund multidisciplinary research projects with up to £37.5m in funding available over five years…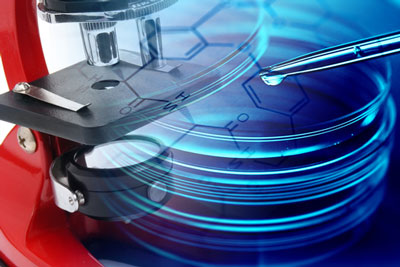 Cancer Research UK has partnered with the Engineering and Physical Sciences Research Council (EPSRC), to co-fund multidisciplinary research projects.
The new partnership increases the amount of funding for collaborative research to up to £37.5 million over five years. Joint awards will be issued by Cancer Research UK, with the first awards decided this April. 
The EPSRC is the main UK funding agency for training and research in engineering and physical sciences. Working with the EPSRC will not only increase support for collaborative cancer research projects, but will also unite the expertise and scientific networks of both organisations, to ensure that the highest quality multidisciplinary work will be funded.
The move will also stimulate innovation and combine disciplines to accelerate progress in cancer research. Multidisciplinary projects are already showing much promise. At Oxford University, Cancer Research UK scientists across different areas of expertise are working on new treatment technologies for prostate cancer.  They are developing imaging techniques coupled with new fluorescent probes that make it easier for surgeons to distinguish prostate cancer from normal tissue during surgery – improving patient outcomes.
Cancer Research UK and the EPSRC want to inspire more research like this to improve our understanding of cancer, and boost innovation in cancer diagnosis and treatment.
Cancer Research UK and EPSRC partnership will invigorate new ideas and develop novel techniques for cancer prevention, diagnosis and treatment
Professor Sir Mike Brady at the University of Oxford, who will chair the expert review committee, said: "This partnership will provide exciting opportunities and increases the number of projects we can fund. We need to push the boundaries, exploring the integration of engineering and physical sciences into cancer research. Combining these two communities will inspire new ways to translate science into patient benefit."
Professor Philip Nelson, chief executive of EPSRC, said: "This new partnership will build further on our existing collaborative work which is already reaping rich rewards for scientists, engineers, clinicians and of course, patients. We are confident that the strength of these collaborations will inspire more researchers to work with Cancer Research UK, EPSRC and other partners. This partnership will help the UK acquire tools and skills we need in our collective battle against cancer."
Dr Iain Foulkes, Cancer Research UK's executive director of strategy and research funding, said: "We're delighted to build on our existing relationship with the EPSRC.  We've made great progress, with cancer survival rates doubling over the last 40 years, but solving the challenges of cancer prevention, diagnosis and treatment will require multidisciplinary collaboration both within the biomedical arena and with other disciplines. Invigorating new ideas and the development of novel techniques through innovative collaborations with engineers and physical scientists will really help drive cancer research forwards so that we can benefit more patients sooner."
For more information on Cancer Research UK, please visit www.cancerresearchuk.org.