AI system detects cancer tumours missed by conventional diagnostics
Computer engineers have 'taught' a computer to identify tiny specs of lung cancer in CT scan images, often missed by radiologists…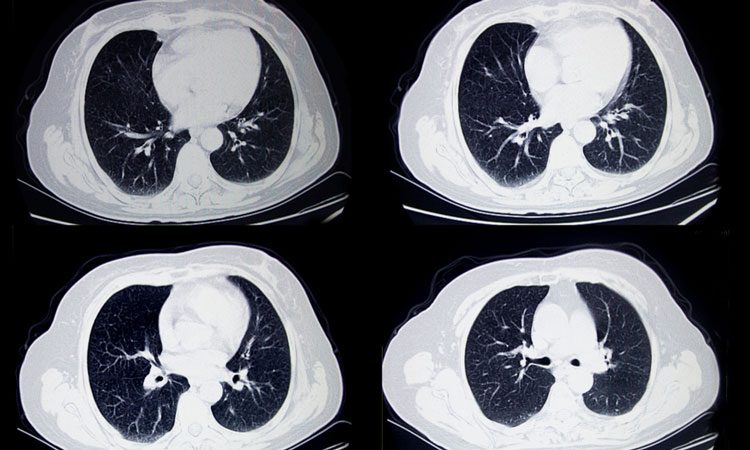 Engineers have used machine learning to 'teach' a computer how to detect tiny specs of lung cancer in CT scans.
Researchers from the University of Central Florida's Computer Vision Research Centre taught the machine to identify areas often missed by radiologists, with an accuracy rate of 95 percent, compared to 65 percent by human eyes.
The researchers describe the method as being similar to algorithms used by facial-recognition software, where thousands of faces are scanned for patterns to identify the right match.
Rodney LaLonde, a PhD student said: "We used the brain as a model to create our system. You know how connections between neurons in the brain strengthen during development and learn? We used that blueprint, if you will, to help our system understand how to look for patterns in the CT scans and teach itself how to find these tiny tumours."
The National Institute of Health collaborated with Mayo Clinic and provided over 1,000 CT scan images, which the group fed into the software they developed. Post-graduate students worked on this study to 'teach' the computer different aspects to help it 'learn' what was needed to diagnose appropriately.
Assistant Professor Ulas Bagci lead the team, with PhD student Naji Khosravan creating the backbone of the whole system. Lalonde taught the computer how to ignore other tissue, nerves and masses encountered in the CT images, and to analyse lung tissues. Dr Sarfaraz Hussein fine-tuned the AI's ability to identify cancerous and benign tumours.
"I believe this will have a very big impact," Prof Bagci said. "Lung cancer is the number one cancer killer in the United States and if detected in late stages, the survival rate is only 17 percent. By finding ways to help identify earlier, I think we can help increase survival rates."
The researchers are now looking to move the research into a hospital setting, and will present their research at the MICCAI 2018 conference in Spain, with their work published online.