Variations in thyroid function could be linked to atrial fibrillation risk
A study has strengthened the association between genetically determined variation in thyroid stimulating hormone levels and the risk of atrial fibrillation…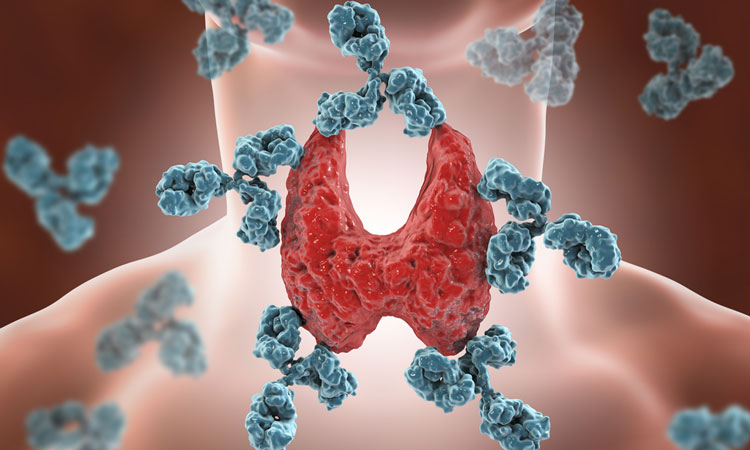 Results of a study have strengthened the link between thyroid function and atrial fibrillation (AF).
Researchers at Vanderbilt University Medical Center conducted the study that scanned the medical records of more than 37,000 people to identify any association between genetically determined variation in thyroid stimulating hormone levels and the risk of atrial fibrillation. 
Atrial fibrillation can be described as an irregular heart rhythm that increases the risk of stroke and other heart related complications. This heart condition can also cause an abnormally fast heart rate, sometimes even over 100 beat a minute. This can cause symptoms including dizziness, shortness of breath and tiredness.
Previous observational studies have found that subclinical hyperthyroidism, an overactive thyroid which does not meet the clinical threshold for diagnosis or treatment, nevertheless can increase the risk of atrial fibrillation. But whether to treat subclinical hypo- or hyperthyroidism to reduce AF risk remains a matter of debate in the medical community.
Hyperthyroidism is described as an overactive thyroid, where the thyroid gland produces the thyroid hormones in excess. These excess levels can often cause changes in heart rate and body temperature, with some experiencing unpleasant and sometimes serious problems that could require treatment. The main treatments for an overactive thyroid are medication that prevents the production of too many thyroid hormones, radioiodine treatment or surgery to remove some or all of the thyroid so it no longer produces the hormones.
The current study found that genetically determined variations in thyroid function, even those which fall within a physiologically accepted "normal" range, still can increase the risk for atrial fibrillation.
The decision to treat subclinical thyroid disease should account for this new evidence, as "antithyroid medications to treat hyperthyroidism may reduce atrial fibrillation risk (while) thyroid hormone replacement for hypothyroidism (low thyroid function) may increase atrial fibrillation risk," the researchers concluded.
The study was published in the journal JAMA Cardiology.