New DNA 'shredder' technique goes beyond CRISPR's scissors
A new CRISPR-based tool that acts more like a shredder is able to wipe out long stretches of DNA in human cells with programmable targeting…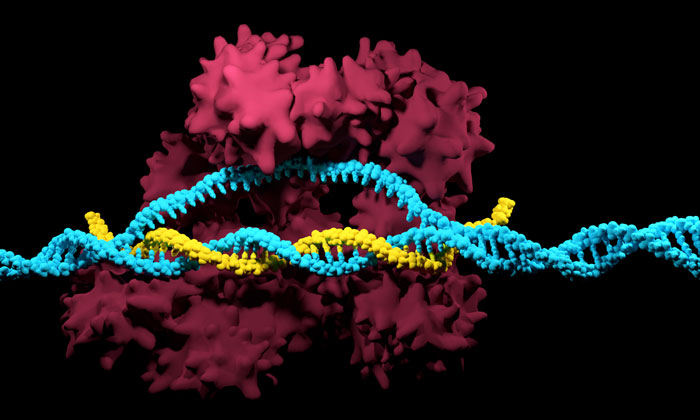 In the last six years, a tool called CRISPR-Cas9 has transformed genetic research, allowing scientists to snip and edit DNA strands at precise locations like a pair of tiny scissors.
But sometimes, it takes more than scissors to do the job. Now, a collaborative international team has unveiled a new CRISPR-based tool that acts more like a shredder, able to wipe out long stretches of DNA in human cells with programmable targeting.
Writing in Molecular Cell, they describe how they succeeded in getting a different kind of CRISPR-Cas system called Type I CRISPR-Cas3 to work as long-range DNA editing tool in human cells for the first time.
The resulting tool provides a way to target and delete much longer expanses of DNA than current Cas9 tools can. That power could be put to work in genetic research to understand the underpinnings of disease and potentially in treatment for diseases tied to long stretches of DNA.
Yan Zhang, Ph.D., the University of Michigan scientist who led the research, explains that the new tool harnesses a different type of CRISPR system than the Cas9-containing ones widely used. Both are borrowed from bacteria, where they normally function to find and weed out invading DNA.