Gene editing tools market valued at $258 million in 2018
The global gene editing tools market is estimated to have accounted for more than US$258 million in terms of value in 2018.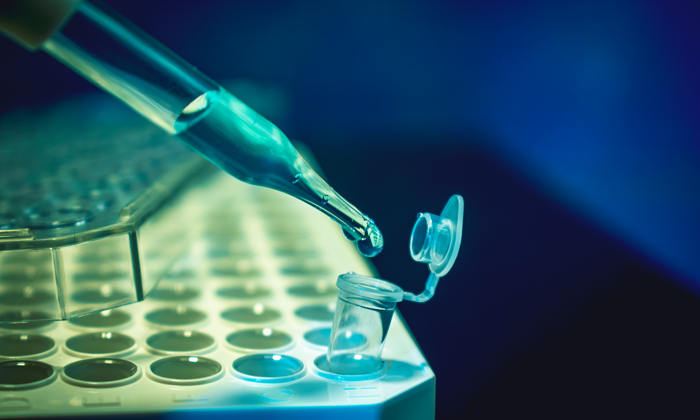 This is according to the report Gene Editing Tools Market by Future Market Insights, which further projects that the gene editing tools market is likely to grow at a CAGR of over 18 percent during the period 2019-2029.
The Clustered Regularly Interspaced Short Palindromic Repeats (CRISPR/Cas9) segment leads in terms of revenue by product type in the market, and accounted for an approximate revenue share of 75 percent in 2018. Among all the distribution channels in the gene editing tools market, the academic and research institutes segment is expected to be the most prominent segment, followed by biotech and pharmaceutical companies.
This growth, states the report, is due to the rising prevalence of cancer and other genetic disorders.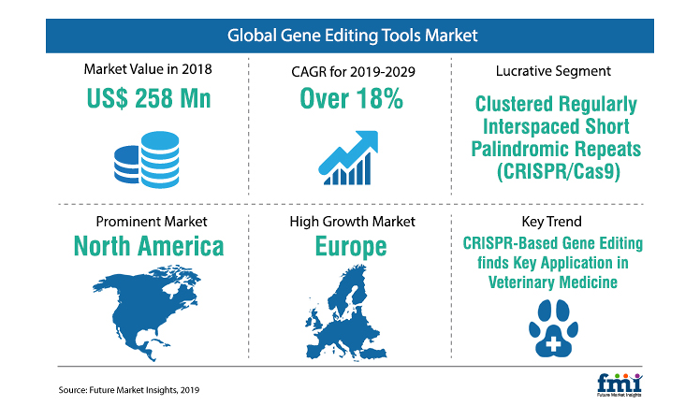 Introduction of technologically advanced gene editing tools is expected to boost the growth of the market. Recent advancements in CRISPR gene editing tools and their ease of use have generated significant interest in the biomedical community. CRISPR-based gene editing has high potential to cater to the therapeutic landscape of induced disorders. Among gene editing tools, there are potential applications for CRISPR in the market in human therapeutics as well as veterinary therapeutics.
In regards to growth regions, North America is a prominent region in the market, accounting for a revenue share of about 25 percent in 2018. Europe accounted for the second-largest revenue share, and was followed by South Asia. India, China, and Japan. Japan is among the fastest-growing emerging markets in the global gene editing tools market and is projected to grow at a CAGR of more than 6 percent during the forecast period of 2018-2028.
The majority of the key regional players in the gene editing tools market are focused on increasing their product reach and connectivity with the help of domestic distributors of gene editing tools. Moreover, the manufacturers of gene editing tools are focused to strengthening their businesses in high-growth markets, such as India, Japan, China, and Argentina, by expanding their sales and distribution channels across these countries.