CEVEC's CAP Go derived recombinant placental human alkaline phosphatase (PLAP) shows promise
Posted: 6 July 2015 | Victoria White
CEVEC Pharmaceuticals has announced results of a preclinical study in which CAP Go derived recombinant PLAP showed significantly prolonged serum-half-life…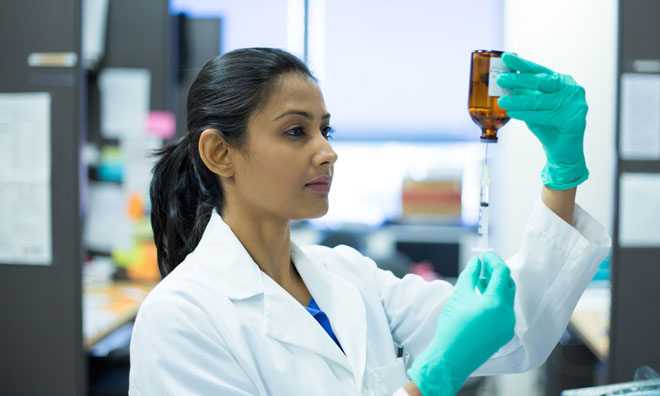 CEVEC Pharmaceuticals has announced results of a preclinical animal study in which the Company's CAP®Go derived recombinant placental human alkaline phosphatase (PLAP) showed significantly prolonged serum-half-life.
The glyco-optimised PLAP displayed a four times longer serum half-life in a pivotal rat study in comparison to an earlier recombinant version of the molecule. The PLAP molecule originates from a newly developed cell line of CEVEC's recently introduced CAP Go technology, which provides for specifically improved glycosylation patterns.
Today, various alkaline phosphatase (AP) isoforms are under development for the treatment of acute and chronic inflammatory diseases such as Rheumatoid arthritis. Additionally, chronic degenerative diseases such as Alzheimer's disease or Amyotrophic lateral sclerosis (ALS or Lou Gehrig's disease) are being considered promising therapeutic indications for alkaline phosphatases. Currently, ongoing clinical trials are being conducted with purified proteins from either bovine intestinal tissues or with non-naturally occurring reassembled recombinant versions of these molecules. The molecule developed by CEVEC, a recombinant wild-type version of a fully-human AP with a high, specific activity and a prolonged serum-half life, is expected to become the preferred alternative for these approaches.
CAP Go derived PLAP optimised to address therapeutic needs in chronic inflammatory indications
The observed superior pharmacokinetic properties of CAP Go derived PLAP hold promise to affect the therapeutic efficacy of the molecule. This may lead to a reduction in effective dosage and frequency of administration; two important factors that pose a challenge in chronic indications. Together with the outstanding CAP Go production capabilities of up to 10 fold higher yields than conventional cell lines this new cell line enables the development of a highly efficacious and economic alkaline phosphatase based therapy. CEVEC plans to partner the further development of the molecule.
"The results with the recombinant placental human alkaline phosphatase show, once again, the potential of our recently launched proprietary CAP Go technology," commented Frank Ubags, Chief Executive Officer of CEVEC. "The CAP Go expression platform has already been shown to enhance the activity, stability and serum half-life of the recombinant C1 Inhibitor. Promising projects on other complex recombinant glycoproteins are progressing."
Related organisations
CEVEC