MedImmune and 3M partner to develop novel TLR agonist cancer therapies
Posted: 25 September 2015 | Victoria White
TLR agonists are promising agents that activate innate immune cells and enhance the visibility of cancer tumours…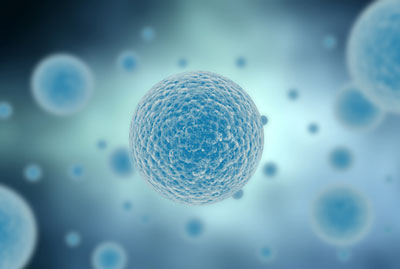 MedImmune and 3M Drug Delivery Systems today announced a research collaboration focused on developing next generation toll-like receptor (TLR) agonists.
TLR agonists are promising agents that activate innate immune cells and enhance the visibility of cancer tumours.
As part of the agreement, MedImmune has in-licensed from 3M MEDI9197 a novel TLR 7/8 dual agonist. The US Food and Drug Administration recently accepted an investigational new drug application (IND) for a Phase I study to explore the safety and tolerability of MEDI9197 as a potential treatment for patients with solid tumours.
MEDI1917 will be the first dual TLR 7 and 8 agonist administered directly into a tumour
TLR agonists are promising agents that activate antigen presenting cells such as dendritic cells, enhancing the visibility of a tumour to the immune system. MEDI9197 has been designed to activate a broad range of innate immune cells through targeting of both TLR 7 and 8, leading to a more robust adaptive immune response. A TLR 7 and 8 dual agonist can additionally convert immune suppressive cells in the tumour to those with anti-tumour properties, allowing the generation of an effective anti-tumour response. MEDI9197 will also be the first dual TLR 7 and 8 agonist administered directly into a tumour in a clinical setting.
Preclinical studies demonstrate that intratumoural dosing of MEDI9197 may inhibit tumour growth of both the injected and distant lesions in multiple types of cancer, including melanoma. MEDI9197 is uniquely designed for intratumoural injection, allowing the compound to be retained in the tumour and provide specific immune activation, enhancing its safety and tolerability profile.
Yong-Jun Liu, MD, PhD, Senior Vice President, R&D and Head of Research, MedImmune, said, "By targeting tumour antigen presentation, MEDI9197 adds a unique mechanism of immune activation to our growing portfolio and supports our strategy of maximising anti-tumour immunity through scientifically rational combinations."
Cindy Kent, President and General Manager, 3M Drug Delivery Systems, said, "Our companies continue to work well together on this groundbreaking program and we're very pleased with the progression of MEDI9197 into the clinic. The acceptance of the IND marks an important step in exploring this unique TLR 7/8 agonist intratumoral immunotherapy approach in patients with solid tumors."
Under the agreement, MedImmune is responsible for the clinical development and strategy for MEDI9197. 3M will continue to develop additional TLR agonists in oncology and other therapy areas, with MedImmune holding exclusive rights to conduct research on new molecules resulting from the collaboration and to determine which to progress to clinical development.