Discovery could transform rheumatoid arthritis patient care
Posted: 6 October 2015 | Victoria White
Cardiff University immunologists have described how an immune system protein – interleukin-27 – regulates the inflammatory process in lymphoid-rich rheumatoid arthritis…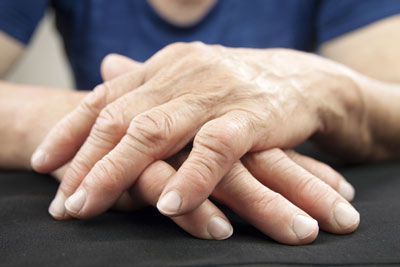 A discovery made by researchers from Cardiff University could lead to treatments that prevent the onset of an aggressive and hard-to-treat form of rheumatoid arthritis.
The team of immunologists have described how an immune system protein – interleukin-27 – regulates the inflammatory process in lymphoid-rich rheumatoid arthritis, which causes the characteristic symptoms of swollen and painful joints.
The Cardiff team have marked a first in being able to explain how this variant of the disease develops. To demonstrate this they used experimental models of arthritis involving mice, cells and tissue biopsies taken from patients with early symptoms of the condition.
Understanding this process, they say, will enable doctors to divide patients into different sub-groups based on the often greatly varying patterns of disease, which is influenced by how much interleukin-27 is present in each patient's joints.
Research could lead to more personalised therapies for rheumatoid arthritis
Which disease sub-group a patient falls in to will inform the course of therapy they will receive, meaning a more tailored approach to treating their condition, offering them a much better chance of overcoming it.
The researchers also anticipate that their identification of interleukin-27 involvement in this specific disease context will kick-start the search for new drugs that manipulate the pathways controlled by this factor.
Dr Gareth Jones, from Cardiff University School of Medicine's Institute of Infection & Immunity, said, "Our research is identifying crucial pathways and mechanisms that allow us to distinguish between different sub-types of rheumatoid arthritis, using experimental models that mirror human forms of the disease. Agents that manipulate the activities of these pathways may also serve as potential therapies for future development."
Professor Christopher Buckley, a researcher from the Rheumatology Research Group at the University of Birmingham, said: "The potential of interleukin-27 as a marker to stratify patients with rheumatoid arthritis into different groups is a very important discovery that will help transform our ability to use a more personalised approach in the management of patients with the most aggressive form of the disease."