New project aims to establish genome sequencing as a clinical tool
Posted: 19 October 2015 | Victoria White
Genomics has entered into a collaboration agreement in a research project focused on the translation of whole genome sequencing into clinical practice…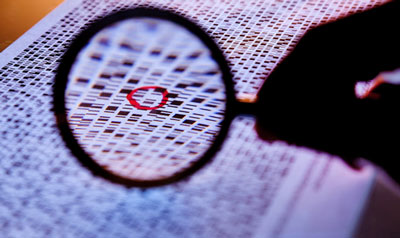 Genomics has entered into a collaboration agreement with Oxford University and the Oxford University Hospitals NHS Foundation Trust in a research project focused on the translation of whole genome sequencing into clinical practice.
The project, which is supported by the Wellcome Trust and Department of Health through the Health Innovation Challenge (HIC) Fund, aims to establish genome sequencing as a clinical tool across a wide range of disorders, including rare diseases and cancers. Genomics has said this will directly benefit the NHS in establishing new tools to aid clinicians and improve patient outcomes. The study will also serve as a pilot for other national scale programmes to integrate genomics and healthcare. As part of the agreement, Genomics' bioinformatics tools will be applied to analyse and interpret up to 500 genome sequences focusing on rare diseases and cancer.
"Great potential" to bring genome sequencing to routine clinical practice
Technological developments in gene sequencing have resulted in a significant increase in the amount of genomic data available to researchers. However, making sense of this data is proving a bottleneck in the translation of genomic information into clinical care. Genomics has developed a unique analytical platform for genomic sequence data analysis and interpretation. The platform combines proprietary algorithms and software with the Company's expertise in data mining of large genomic databases to uncover the relationships between genetic variation and human disease.
John Colenutt, CEO at Genomics, said, "We are excited to be working with these leading centres in the rapidly-growing area of genomic analysis. The project provides us with the opportunity to apply our data analysis solutions to analyse genomes at scale and in a clinical context and to demonstrate the real value that analyses of large genomic databases can add to research programmes such as this."
Assoc. Professor Jenny Taylor, Programme Director and Principal Investigator for the study at the University of Oxford, said, "This collaboration agreement has great potential to bring genome sequencing closer to routine clinical practice.  The depth of expertise and time needed to provide accurate interpretation of whole genome information is a real barrier to its widespread acceptance.  We are excited to explore Genomics' tools for automated and flexible analysis and look forward to working alongside them to drive the development of tools that are fit for widespread deployment."