SARS-CoV-2 introduced to UK more than 1,000 times before March, says genomic analysis
Researchers show that genomic tracking can be used to trace individual virus transmission lineages and could therefore be adopted for future pandemics.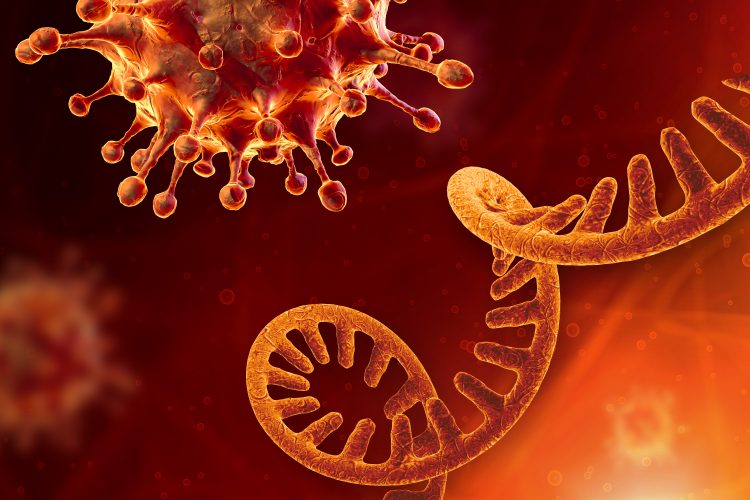 A new phylogenetic study suggests the SARS-CoV-2 virus, which causes COVID-19, was introduced to the UK more than 1000 times prior to the national lockdown in March 2020. The researchers, who analysed more than 50,000 viral sequences from the UK's first wave of COVID-19 (March to June 2020), discovered that the lineages introduced before the lockdown tended to be larger and more geographically dispersed.
According to the researchers, understanding how virus lineages vary in size, spatial distribution and persistence could enable the implementation of more effective interventions and allow us to track the development of variants in both this and future pandemics.
In their study, scientists led by Louis du Plessis used data from the UK's national COVID-19 Genomics UK (COG-UK) consortium, who conducts virus genomic sampling, as well as epidemiological and travel data to reconstruct where and when COVID-19 was introduced to the UK during its first wave (March to June 2019).
The team found that prior to the lockdown on the 23 March 2020, more than 1,000 identifiable UK transmission lineages – including all eight of the largest, longest-enduring lineages – were already established and co-circulating in the UK. In their study, they report that during the lockdown there was reduced importation and therefore also less regional lineage diversity, even as the largest and most widespread lineages persisted.
According to the researchers, their results suggest that earlier travel and quarantine interventions could have helped to reduce the acceleration and intensity of the UK's first wave of cases. They also show that highest number of transmission chains were introduced to the UK from Spain (33 percent), France (29 percent) and Italy (12 percent) – with China accounting for only 0.4 percent of imports.
The scientists concluded that their study shows it is possible to use genomic tracking to trace individual virus transmission lineages accurately through time and space – an approach which they believe could be adopted at regional, national and international scales to help with interventions and transmission control in future pandemics.
The study was published in Science.