MSD acquires drug discovery company IOmet
The acquisition includes IOmet's comprehensive preclinical pipeline of IDO (indoleamine-2,3-dioxygenase 1), TDO (tryptophan-2,3-dioxygenase), and dual-acting IDO/TDO inhibitors…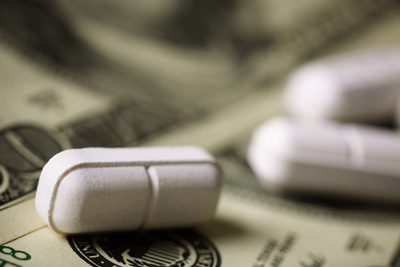 Merck (known as MSD outside the US and Canada) has acquired IOmet, a UK-based drug discovery company focused on the development of innovative medicines for the treatment of cancer.
Under terms of the agreement, MSD, through a subsidiary, will acquire IOmet, including its comprehensive preclinical pipeline of IDO (indoleamine-2,3-dioxygenase 1), TDO (tryptophan-2,3-dioxygenase), and dual-acting IDO/TDO inhibitors.
IDO1 and TDO, the rate-limiting enzymes in the pathway that metabolises the essential amino acid tryptophan, have emerged as key targets for the pharmaceutical industry in the cancer immunotherapy field. Overexpression of these enzymes has been detected in a variety of cancers – including glioma, melanoma, lung, ovarian, and colorectal cancers – and is associated with poor prognosis and survival. IDO1 and TDO overexpression leads to tryptophan depletion and high tumour levels of the breakdown product, kynurenine. This elevated kynurenine/tryptophan (K/T) ratio suppresses the body's immune response to cancer, thus facilitating tumour progression and metastasis. Extensive preclinical evidence, and emerging clinical data, suggests that inhibition of IDO1 and/or TDO may synergise with, and help overcome resistance to, existing clinical cancer therapies, in particular other immunotherapy-based treatments.
IOmet to become a wholly owned subsidiary of MSD
Commenting on the acquisition, Eric Rubin, M.D., vice president and therapeutic area head, oncology early-stage development, MSD Research Laboratories, said, "By harnessing the power of the immune system, we are already witnessing great advancements in the treatment of cancer. The acquisition of IOmet is a further example of MSD's commitment to fully realising the potential of this rapidly evolving field through our existing innovative portfolio as well as the acquisition of promising immunotherapeutic candidates."
Alan Wise, Ph.D., CEO, IOmet, added, "MSD's leadership in immuno-oncology and expertise in development combined with the potential of our IDO1 and TDO programmes creates significant opportunity for us to advance the treatment of cancer."
Financial terms of the acquisition were not disclosed. Based on the transaction, IOmet will become a wholly owned subsidiary of MSD.