Video: Large-scale hiPSC-based drug development
From small-scale stem cell production to large-scale hiPSC-based drug development: The flexibility of stirred-tank bioreactors.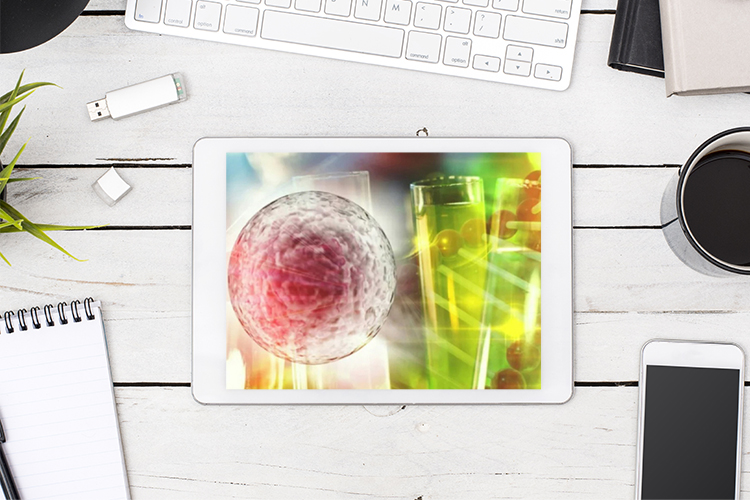 Stirred-tank bioreactors are gaining more and more importance in the industrial production of pharmaceutical products, biofuels and food. When compared with 2D-cultivation systems, bioreactors are easy to handle, and multiple bioreactors can be controlled in parallel without a considerable increase of workload. In stirred-tank bioreactors cells can be cultivated as free cells in solution, cell aggregates or on microcarriers in batch, fed-batch or continuous cultivation modes.
The first part of this webcast will feature a review of the basic principles of stirred-tank bioreactors. Ankita Desai of Eppendorf North America will explain factors that must be considered before and during the process, how to set up perfect conditions for cells, and how the shape of the impeller influences the stem-cell culture.
Within the second part, Arie Reijerkerk and Farbod Famili from Ncardia, a stem cell drug discovery and development company, will provide insight into how the advent of human-induced pluripotent stem cell (hiPSC) technology has substantially expanded the availability of human cells for drug discovery. The availability of these cells helps researchers to uncover the potential for better translation to the clinic and reduction of late-stage drug attrition.
Ncardia will present a case study of large-scale manufacturing development and their hiPSC-based drug screening platform, DiscoverHIT, including results from the generation of disease-relevant human stem cell-derived models and the development of predictive, phenotypic assays to enable high-throughput screening.
Key Learning Objectives:
Learn about the challenges and benefits of stirred-tank bioreactors.
Receive insights on the different impeller types and their geometry on cell growth.
Learn about the benefits and challenges of up-scaling a bioreactor process.
Learn about the application of controlled bioreactor processes to drug discovery and development.
Get the chance to interact with experts in a live Q&A session.
Duration (optional): 1 hour
Speakers:
Ankita Desai, Bioprocess Field Application Specialist, Eppendorf North America
Dr. Arie Reijerkerk, Head of Services and Innovation, Ncardia
Dr. Farbod Famili, Project leader assay development and high-throughput screening Ncardia