Highlights from Drug Target Review's Cell & Gene Therapy Advancements Online Summit
Here, we round up some of the key takeaways from the expert panel discussions at the Cell & Gene Therapy Advancements Online Summit.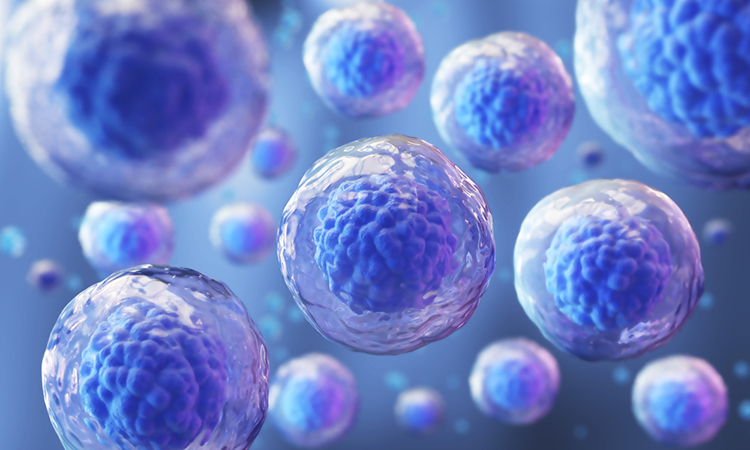 On 3 – 4 November 2021, Drug Target Review hosted its Cell & Gene Therapy Advancements Online Summit. Leading scientists and experts in the field of early biologics development came together to share their recent research and the audience posed their most pressing questions about the latest cell and gene therapy innovations.
Here, we revisit some of the most interesting points raised by the speakers during their discussions from four of our eight sessions. Make sure to check out what else the speakers explored and our other fantastic sessions by clicking here.
The discussion in our first session, CRISPR – where we are and what's next, revolved around innovative strategies to make applications of CRISPR safer and more effective. Speakers Dr Ana Moreno, Founder and CEO of Navega Therapeutics, Dr Beeke Weinart, Senior Scientist at Graphite Bio and Dr Michael Coyle, Co-founder and Associate Director, Protein Chemistry at LifeEDIT Therapeutics, explored the current landscape of CRISPR, including some of the biggest challenges facing the industry.
WATCH OUR ON-DEMAND SUMMIT NOW 
"Delivery of CRISPR is one of the biggest issues we have and a lot of effort is going into this research from both companies and academia," said Moreno. "AAV works really well for specific cells, but we have issues here in terms of the cost of manufacturing and cost of goods. Ways to potentially improve this are to think about expressing genes at a higher efficiency so that we can lower the dose or thinking about using more cell-specific promoters so that we can be more targeted."
In another session on our first day of the summit, speakers Chen Schor, President and CEO at Adicet Bio, Renaud Vaillant, Vice President of Business Development and Managing Director for France at Ixaka and Dr Nina Shah, Professor in the Department of Medicine at the University of California, San Francisco and Advisor at Indapta Therapeutics, discussed immunotherapies during Adoptive cell therapy approaches for immuno-oncology. The conversation focused on recent progress seen in the immunotherapy space, including some of the most promising advances for treatment regimes. Shah highlighted that the delivery of adoptive cell therapies is crucial to their success.
"With any cell therapy, allogeneic or autologous, you have a window to administer the same therapy in a repeat dose and that is the window of lymphodepletion," explained Shah. "After the lymphodepletion, there is T-cell regeneration, which means you cannot administer the same product again. This means – for an autologous product in the context of myeloma – that you cannot provide this product as a retreatment. However, in the allogeneic setting, you could theoretically redose with a different donor population."
Kicking off our second day of the summit was our session on Utilising CAR T-cell therapies against solid tumours. Professor Ann Ager from Cardiff University, John Rossi, Head of Translational Medicine at CERo Therapeutics and Dr Eric Ostertag, CEO of Poseida Therapeutics reviewed strategies to potentially overcome T-cell exhaustion and T-cell homing.
Discussing Poseida's memory T cell platform, Ostertag explained that while there has been much success in the development of CAR T cells for solid tumours, investigations are still ongoing into improving T-cell homing.
"Stemness of the memory T cells both in the pre- and post-manufacturing of our product are directly correlated with efficacy," said Ostertag. "I think you can improve upon what we are already seeing just by using the natural homing ability of the cell, the natural prolific capacity. However, challenges still remain – for example, PD1 is an activator of T cells early on and it is an inhibitor later. So, the question is, do you need to put it on half the cells, do you need to use half as much or do you need to induce it at a later time?"

In our final session of the summit, Regenerative medicine – stem cell therapies, Dr Sally-Ann Cryan, Professor of Drug Delivery at the Royal College of Surgeons in Ireland (RCSI), Dr Sheraz Gul, Head of Drug Screening & Compound Repurposing at the Fraunhofer Institute and Dr Joshua Hare, Co-Founder, Chief Science Officer and Chairman at Longeveron, spoke about the potential of personalised medicine.
"I think there is tremendous optimism around induced pluripotent stem cells (iPSCs) now," said Hare. "The concept that we can cellularly replace a damaged tissue is very much under investigation – particularly for Parkinson's disease and diabetes. The dream of being able to take a pluripotent stem cell and coax it into the tissue you is still alive and is under very intense investigation. However, nothing is simple; you need immunosuppression to get these cells to engraft. As we are trying to move away from whole organ transplantation and to move towards only replacing the cell, iPSCs now have to be further engineered to potentially be immunoprivileged and that is a big effort that is also underway."
Other sessions at the summit include Combatting the immune response to AAV vectors, Cell and gene therapy – the road to treating Parkinson's disease, The potential of gene therapy to treat Alzheimer's and a case study on cell therapies and retinal diseases.
All of this fantastic content is now available on demand for you to access at your leisure! For the next 12 months, you can watch the full discussions, catch up on any of the sessions you missed, network with other registrants and interact with our exhibition area. To get your FREE PASS to all this fantastic content, click here.