Navigating the challenges of cell therapies
Cell therapies hold great potential for treating complex diseases, yet they face significant limitations and challenges. Current cell therapies have difficulty distinguishing between healthy and cancerous cells, often resulting in adverse effects. Vittoria's innovative Senza5 platform, with its unique CD5-targeting approach, aims to enhance the efficacy, safety, and speed of cell therapies. Their approach, inspired by the work of renowned CAR T-cell researcher Dr Carl June, opens new doors in the treatment of cancer and autoimmune diseases.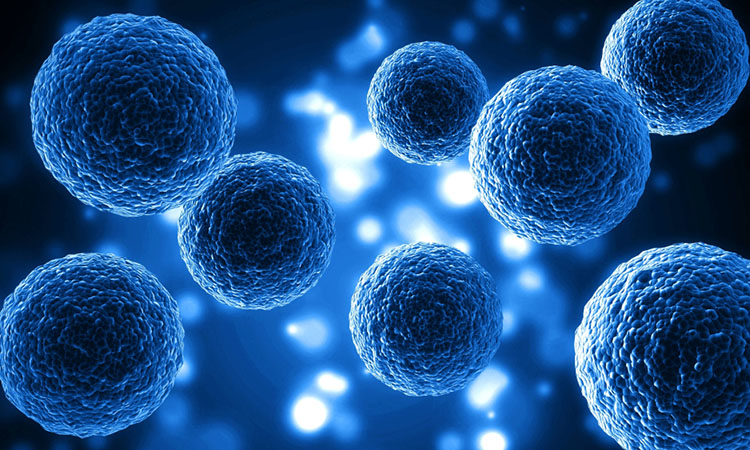 Problem w/ CTs and foundational understanding of Vittoria: can you explore the current limitations of cell therapies and the challenges faced by patients and providers?
 Cell therapies hold immense promise for revolutionising the treatment of some of the most challenging diseases, but several technological and logistical hurdles stand in the way of unlocking their full potential. Expanding to new indications, increasing potency, improving safety, and streamlining manufacturing could open a world of new possibilities for cell therapies and reach patients faced with limited treatment options.
Currently, only a small percentage of cancers can be effectively treated with cell therapies, and there is little diversity in the currently approved products. Moreover, solid tumours pose a unique challenge, as they create an immunosuppressive tumor microenvironment, making it difficult for cell therapies to be effective. Patients receiving cell therapies must also endure a burdensome preconditioning process before treatment, adding to the complexity, cost, and risk of the therapy.
One of the most critical limitations is the inability of current cell therapies to distinguish between healthy and cancerous cells, resulting in the targeting of healthy cells and associated adverse effects. Concerns about efficacy arise from cases of relapse or resistance due to antigen escape and T-cell exhaustion, reducing the long-term benefits of the therapy. Additionally, the manufacturing processes for these therapies can negatively impact the stemness and viability of therapeutic cells, diminishing their overall therapeutic potential. The typical manufacturing timeline for CAR-T therapies is > 14 days, whereas Vittoria's proprietary process shortens that timeline to five days, which can make a significant difference when the need for treatment is imminent for many patients.
Highlighting CD5 opportunity: can you elaborate on why the CD5 pathway has become such a focal point for Vittoria and its Senza 5 platform?
 Vittoria was built on research conducted by Vittoria's Scientific founder, Dr Marco Ruella, a physician-scientist and Assistant Professor of Medicine at the Center for Cellular Immunotherapies at Penn's Perelman School of Medicine. Dr. Ruella is a hematologist who studied under Penn CAR T pioneers Dr Carl June and Saar Gill over the last decade.
Previous studies have elucidated CD5 as an inhibitory signaling pathway of T cell effector function – however, CD5's multifaceted influence on T-cells has obscured its potential value as a therapeutic target. Ruella's research indicated that the removal of CD5 from engineered T cell therapies resulted in increased cytotoxicity and improved anti-tumor efficacy in animal models. To confirm the clinical relevance of CD5's inhibitory role in T cell mediated anti-tumour responses, Vittoria utilized retrospective data and performed an in-silico analysis that included over 9,000 biopsies showing that low CD5 expression in pre-treatment biopsies strongly correlated with improved overall survival in cancer patients. Accordingly, CD5 may be an unrealised checkpoint pathway that can be modulated to engineer next generation T-cell therapies that have an inherent cancer fighting advantage.
Vittoria has applied this finding through its proprietary Senza5 platform to generate cell therapies with superior anti-tumour efficacy, stemness, potency, and durability. More than improving a single therapeutic, Vittoria's data across multiple liquid and solid tumor models suggests that this strategy can be applied broadly, potentially improving the efficacy of virtually any CAR-T therapeutic for a greater number of patients.
Platform Story: how is Vittoria capitalising on the CD5 opportunity, and what are the unique functional benefits bestowed by its platform?
Vittoria, with its pioneering focus on the CD5 pathway, has developed Senza5, a cell therapy platform that combines the power of genetic engineering and a proprietary five-day manufacturing process to maximize the stemness, durability and efficacy of cell therapies for cancer and autoimmune disease. By harnessing the fundamental biology of T cells, Senza5 can be used to improve the efficacy of almost any CAR-T therapy.
Senza5 uses gene editing to knockout CD5 on engineered CAR-T cells, bypassing CD5's immunosuppressive effects and amplifying the therapy's anticancer activity. The stemness of cells produced by platform's novel, proprietary 5-day manufacturing capabilities promotes CAR-T in vivo expansion and durability, which can facilitate longer-lasting responses. The platform also powers more rapid antitumour activity thereby reducing the potential for antigen escape, which is commonly linked to patient relapse. Vittoria's approach also envisions an advantageous safety profile by potentially enabling lower therapeutic doses.
Senza5 in action: what is your lead candidate and how does it work?
Vittoria's lead candidate, VIPER-101 for patients with T-cell lymphoma, is a CD5-targeting CAR-T cell, designed to specifically address the inherent challenges with treating a T-cell malignancy using cell therapies. T-cell lymphomas are aggressive cancers with a poor prognosis and 5-year survival rate of < 20 percent. These patients typically fail frontline chemotherapies within 8 months of treatment and have few options for second line therapies.
Approximately 85 percent of T-cell Lymphoma patients express CD5 on malignant cells, however, traditional treatments targeting CD5 are self-limiting due to fratricide, a process where the Durg Product attacks itself leading to diminished efficacy. Vittoria's strategy permits a targeted attack on CD5-expressing cancer cells without fratricide and a dual population feature for enhanced safety. These features coupled with Senza5's rapid, proprietary manufacturing process, preserve cell stemness and synergize to maximise potency and safety to provide a highly promising treatment for T-cell lymphoma patients.
Future Prospects: what other indications are you exploring? Outside of cancer are there other disease areas that Vittoria is exploring or plans to?
As the next evolution in Vittoria's innovative portfolio, VIPER-102 stands as a testament to the transformative potential and versatility of the Senza5 platform. This CD5 knockout CAR-T cell therapy is uniquely engineered to target B cell malignancies with unprecedented precision and could be applied to certain autoimmune diseases, such as lupus.
As we head into 2024, Vittoria is excited to advance the platform into the clinic, getting one step closer to bringing life changing therapies to patients in need. 
Team and leadership: how had Dr Carl June's involvement influenced Vittoria's direction and ambition?
It is a unique privilege to be able to partner with Dr Carl June and his distinguished colleagues at the University of Pennsylvania who pioneered CAR-T cell therapies into the clinic. Our Scientific Founder, Dr Marco Ruella was recruited to Penn by Dr June and has benefited from being mentored by both Dr June and his team of experts in the field. Dr June has also been very generous with his time as a member of Vittoria's Scientific Advisory Board and his wealth of knowledge and experience with CAR-T therapies allows us to avoid pitfalls from both a product development and clinical translation standpoint. The team at Vittoria is honoured to be working on the next generation of CAR-T cell therapies with Dr June, Dr Ruella, and the broader Penn team of expert researchers and clinicians who have contributed to transforming medicine as we know it.  
About the author

Dr Nicholas A. Siciliano
CEO of Vittoria Biotherapeutics
Dr Siciliano is the CEO and Co-Founder of Vittoria Biotherapeutics, Inc. and has more than fifteen years of experience in Senior Leadership positions at biotechnology companies and more than twenty years of experience as a scientist, inventor, and entrepreneur. He was the Chief Executive Officer and Co-Founder of Invisible Sentinel, a global molecular diagnostics company, where he led the development, manufacturing, and commercial growth of the company's proprietary diagnostics resulting in a successful sale of the business to bioMerieux, Inc. in 2019. Following the acquisition, Dr Siciliano also served as a Vice President for bioMerieux where he led US Sales and Marketing teams while retaining his CEO title and responsibilities for the Invisible Sentinel subsidiary. Dr Siciliano also has extensive experience launching new biotechnology companies in the Greater Philadelphia Region and contributed to the early development and initial funding of various diagnostic and therapeutic ventures. He also serves as an Entrepreneur in Residence at Agent Capital and as an investment advisor for both Tellus BioVentures and Valley Forge Investment Corporation.
Dr Siciliano received a B.S. in Chemistry from Villanova University and shortly thereafter began his scientific career in the Department of Microbiology at the University of Pennsylvania Medical School studying host-pathogen interactions. He then earned a Ph.D. in Immunology and Microbial Pathogenesis from Thomas Jefferson University where he studied antigen presentation.
Dr Siciliano currently serves on the Board of NexEOS Bio, a privately held medical diagnostics and therapeutics company, and serves as a Strategic Consultant for bioMerieux. He is also the President of the College of Sciences Alumni Board at Thomas Jefferson University. He holds multiple utility and design patents for scientific technologies and has authored various peer-reviewed manuscripts in the fields of bacteriology, virology, immunology, molecular biology, and cancer immunotherapy.