How are seasonal influenza vaccines developing?
With the global ageing population at risk of death from influenza, what is pharma doing to develop more effective vaccines to combat the virus?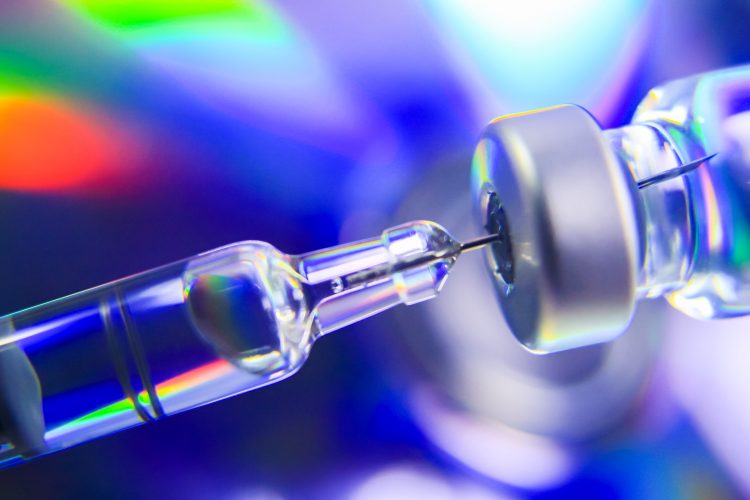 A universal influenza vaccine has long been considered the 'holy grail' among immunologists and doctors. While still a way away, Drug Target Review's Hannah Balfour spoke to Dr Gregg Sylvester, the Chief Medical Officer at Seqirus to discover how flu vaccine research is being advanced.
Seasonal influenza vaccines are growing ever more important with the global ageing population as, while typically not fatal to healthy individuals, the disease can be deadly in both the old and very young. For example, the US winter period in 2017-2018 saw an estimated 60,000 deaths occur due to the flu, with many affected over the age of 65.
Types of vaccine
One of the major challenges in creating a truly 'universal' vaccine is that the influenza virus mutates easily and seasonal flu is caused by multiple different strains and subtypes of the same. Current prophylactic vaccines can combat some, but not all, and only on a season-by-season basis – hence why new ones are formulated or used each year.
"In September and February each year, the World Health Organization (WHO) convenes key stakeholders and provides the recommended A and B viruses for inclusion in influenza vaccines for the Northern and Southern hemisphere influenza seasons, respectively," said Dr Sylvester. The recommendations are based on population data about the most prevalent types of flu each season and which virus subtypes were protected against by the vaccine in the previous year.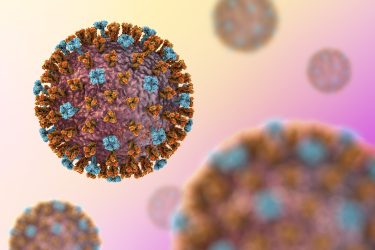 Influenza vaccines are typically formulated with inactivated (dead) forms of the virus. There are currently several types of vaccine on the market, classified by the number of strains contained in the vaccine: trivalent, which contains two influenza type A subtypes and a single B type; and quadrivalent, which contains two A subtypes and two B types. However, current vaccines provide limited coverage as 131 possible influenza subtypes have been detected and as many as 198 may be possible. Subtypes are identified by their surface proteins; haemagglutinin (H), which has 18 different conformations and neuraminidase (N), with 11.1
Both Influenza A and B mutate rapidly and cause the same severity of disease, so there has been a shift towards the use of quadrivalent vaccines, which offer greater protection compared to the trivalent vaccines. This has been particularly evident in the US market, according to Dr Sylvester.
Seqirus has recently added a second B strain to its trivalent FLUAD® vaccine, which was first licensed in Europe over 20 years ago and first approved by the US Food and Drug Administration (FDA) in November 2015 to a quadrivalent formulation, marketed as FLUAD® QUADRIVALENT. This vaccine was approved earlier this year for use in those aged over 65 and according to Dr Sylvester, "can help protect against all four WHO recommended influenza subtypes."
FLUAD QUADRIVALENT is the first formulation update to the FLUAD vaccine since it was originally marketed.
Enhancing efficacy through formulation
A further challenge in creating an effective vaccine for older members of society, according to Dr Sylvester, is that there is an "age-related immune decline", which means that the immune system is less capable of overcoming infections or responding appropriately to immunisation as people age. One method that has been used to overcome this is the addition of an adjuvant to the formulation of a vaccine.
…the shift to quadrivalent vaccines should provide greater coverage of influenza strains while further research continues into… creating a universal vaccine"
An adjuvant is an additive that can enhance the immune response by stimulating the immune cells through several methods, such as: recruiting and activating antigen presenting cells, causing T-cell activation through cytokine release, cause local immune system activation near the injection site or control the rate of antigen release into the blood stream (the depot effect).2 The MF59® adjuvant has been used in the FLUAD QUADRIVALENT to help "strengthen, broaden and lengthen the immune response to vaccine strains in adults 65 and older."3
The MF59 adjuvant is a squalene-based additive originally designed for the trivalent FLUAD vaccine. The vaccine is well tolerated in young and old patients and the MF59 adjuvant has several well characterised benefits:
It rapidly induces the priming of influenza antigen–specific CD4+ T-cell responses
The adjuvant drives strong and long-lasting memory B- and T-cell responses
It also helps activate the immune system against influenza strains not included in the vaccine, broadening the immune response.4
Future developments
Dr Sylvester said that collaborating with academic partners should advance the understanding of the human immune response to influenza and novel vaccines. This, he revealed, is key to the "development of the 'holy grail' – a universal vaccine providing lifetime protection against all strains, including those with strong pandemic potential like H5N1, avian (bird) influenza." However, he anticipates this development is still several years away.
To aid in this research the company is also developing a self-amplifying mRNA (SAM) platform and studying it under different scenarios.
Conclusion
Dr Sylvester concluded: "The approval of FLUAD QUADRIVALENT is important because influenza can be devastating for adults 65 years and older with higher hospitalisation and death rates compared to young, healthy adults."
Overall, the shift to quadrivalent vaccines should provide greater coverage of influenza strains while further research continues into how the body reacts to influenza and vaccines to hopefully, one day, provide the basis of a universal vaccine.
References:
Types of Influenza Viruses [Internet]. Centers for Disease Control and prevention (CDC). November 2019. [Cited: 16 March 2020]. Available at: https://www.cdc.gov/flu/about/viruses/types.htm
What is an Adjuvant? [Internet]. ProSci Inc. UD. [Cited: 16 March 2020]. Available at: https://www.prosci-inc.com/resources/antibody-development-guide/what-is-an-adjuvant/
FLUAD® TRIVALENT (Influenza Vaccine, Adjuvanted) [package insert]. Holly Springs, NC: Seqirus Inc. 2018.
Kommareddy, S., Singh, M., and O'Hagan, D. Chapter 13 – MF59: A Safe and Potent Adjuvant for Human Use [Internet]. Immunopotentiators in Modern Vaccines (Second Edition). 2017. [Cited: 16 March 2020]. Available at: https://www.sciencedirect.com/science/article/pii/B978012804019500013X