Molecular Devices launches automated workcells for ELISA workflows
Showcasing select automated instruments and capabilities at Society for Laboratory Automation and Screening Europe 2022 Conference and Exhibition in Dublin, Ireland.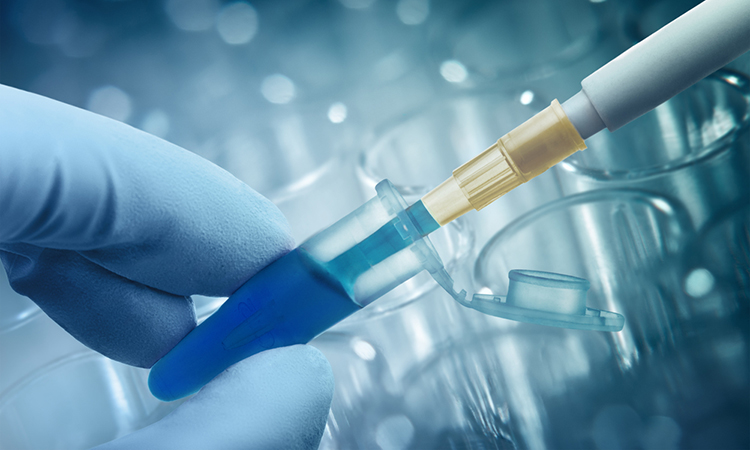 Molecular Devices, a leading provider of high-performance life science solutions, ghas introduced five ready-made workcells for enzyme-linked immunosorbent assay (ELISA) workflows that offer automation capabilities ranging from entry level to advanced. Automating labour-intensive plate-based assays increases walkaway time, throughput and reproducibility by reducing the amount of common, repetitive, hands-on steps for researchers.
"The pandemic has taught us that walkaway time and automation are critical to keeping labs on track so that scientists can focus on more critical assay development challenges," said Celeste Glazer, Vice President, Global Marketing and Product Management, Molecular Devices. "The ability to reallocate resources from laborious tasks to more innovative work is critical for accelerating lifesaving research and bringing more therapeutics to market.
"Our new automated ELISA workcells offer five levels of automation, taking the hands-on work out of plate loading and advancing until manual intervention is almost entirely unnecessary. With this approach, we are leveraging our extensive experience automating workflows to best support scientists wherever they are in their automation journey," Glazer concluded.
Options include:
ELISA Workcell – Entry-level system for researchers new to laboratory automation enabling automated plate loading with microplate reader and washer, robotic plate handler, plate storage and integration software.
ELISA Advanced Workcell – ELISA Workcell with more sophisticated robotic arm incorporated for an increasingly scalable, automated plate loading solution
ELISA Advanced EC Workcell – ELISA Advanced Workcell with an added automated incubator
ELISA HTS EC Workcell – Robotic liquid handling joins automated microplate reader, microplate washer, and incubator, for increased flexibility and minimal manual intervention
ELISA HTSx Workcell – ELISA Advanced EC Workcell with automated liquid handling controlled by intuitive scheduling software that enables a fully automated workflow after assay is initiated.
Molecular Devices featured many components of the ELISA workcells at booth B15 during Society for Laboratory Automation and Screening (SLAS) Europe 2022 Conference and Exhibition in Dublin, Ireland, from 24-27 May. The company also showcased supporting workflow integrations including cell line development and imaging that complements ELISA screening.
While at the show, attendees could connect with subject matter experts on automating their unique research workflows or explore the latest in automated three-dimensional (3D) imaging through the following podium presentation and exhibitor tutorial:
Podium presentation
Automation of compound screening high-content imaging analysis of 3D triple-negative breast cancer patient-derived tumoroids on Wednesday 25 May 2022. Learn how Molecular Devices Senior Scientist Dr Oksana Sirenko developed a workcell that enables automated imaging, analysis and cell culture methods to scale up complex 3D cell-based assays and compound screening.
Exhibitor tutorial
Novel 3D tissue models, imaging and automation of organ-on-a-chip assays on Thursday 26 May 2022. Experts from Molecular Devices and MIMETAS demonstrated how researchers can get powerful new insights from complex biological models by automating culturing, monitoring and analysis steps of organ-on-a-chip assays.
For a full overview of Molecular Devices' presence at SLAS, visit this webpage. To learn more about the company's proven success helping customers automate workflows and advance scientific discovery, click here.