Elimination of c-Raf kinase induces regression of advanced lung tumours
A study has shown how the elimination of the c-Raf kinase by genetic manipulation causes the regression of Kras oncogene-driven advanced lung tumours…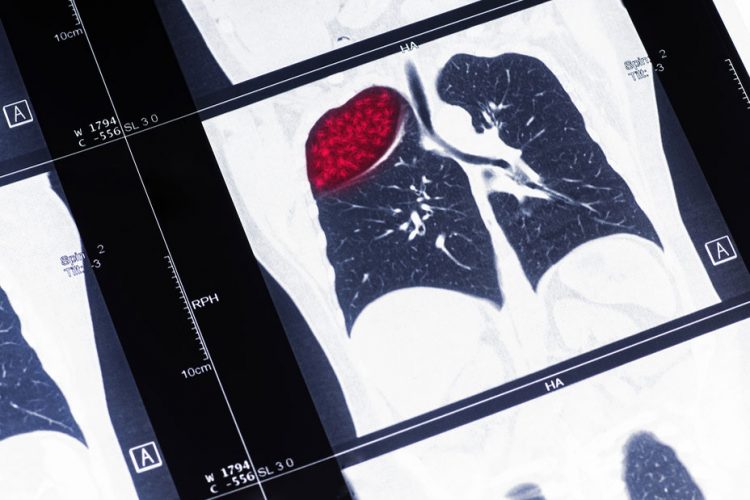 A study has shown how the elimination of the c-Raf kinase by genetic manipulation causes the regression of Kras oncogene-driven advanced lung tumours in a genetically designed mouse model that faithfully reproduces the natural history of this tumour. It has also been shown that the elimination of the c-Raf protein produces very tolerable toxic effects.
Researchers genetically engineered a new mouse model that has allowed c-Raf to be eliminated not only in advanced lung tumours but systemically throughout the body of the animal. Thus being able to predict the possible toxicity of drugs that block the activity of c-Raf may have: "that is, a scenario that makes it possible to translate these results in the future to the clinic" said Monica Musteanu of the Molecular Oncology Program at the Spanish National Cancer Research Centre (CNIO.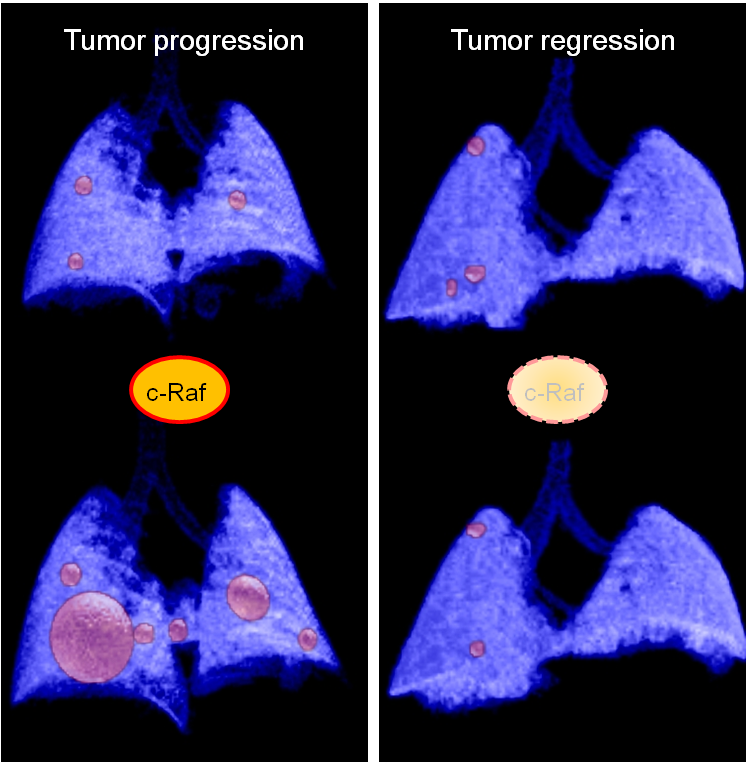 "This study shows that the elimination ofc-Raf provides a significant therapeutic benefit that results in the regression of most tumours with very acceptable levels of toxicity", said Dr Musteanu.
However, the authors warn that in this study, the therapeutic effect observed requires the elimination of the protein, something that at the moment is not possible to achieve by pharmacological strategies. Since c-Raf is a protein kinase, in principle the results described in this study could be validated by using selective inhibitors of this enzyme´s activity. In fact, the main priority of the authors at this time is to determine to what extent the therapeutic activity observed depends on the c-Raf kinase activity. The results that derive from these ongoing studies will serve to define what pharmacological strategy may be applied in the future to treat cancer patients.
This discovery opens a new possibility for the development of therapies against tumours for which there are still no selective medicines and which therefore must be treated with cytotoxic drugs, that, as it is known, are not effective and produce abundant side effects.