Innovation – Ingrained in the DNA of Ion Torrent products
For Thermo Fisher Scientific, 2018 brings with it a suite of new sequencing solutions that continue to promote application flexibility and throughput scalability for oncology, reproductive health, inherited and infectious disease research.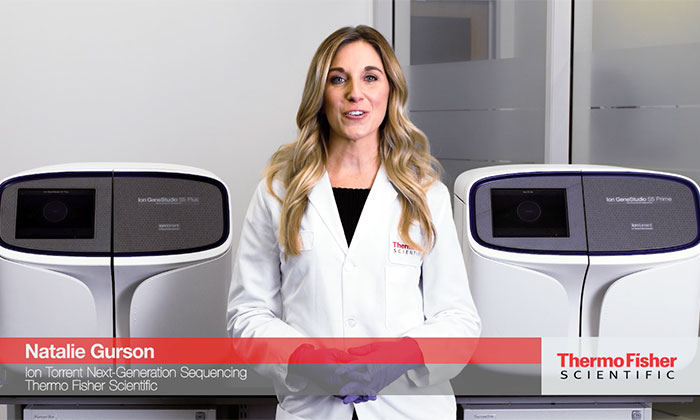 The new Ion GeneStudio S5™ Sequencing Systems offer flexibility in output, ranging from 2M–260 M reads per day, and read lengths up to 600 bp, enabling you to run the broadest range of experiments on a single next-generation sequencing (NGS) platform. Scalability and application flexibility are supported by five choices of interchangeable chip types, including the new Ion 550™ Chip.  The Ion GeneStudio S5 Series systems, together with the Ion Torrent™ chip portfolio, enable you to scale your projects according to your application needs while helping to minimise your investment in multiple NGS platforms.
So what results have we seen from this technology in practice? Dr Morten Dunoe was asked to test-drive the cutting-edge sequencing system at his clinical genetics Laboratory in Rigshospitalet, Copenhagen. His findings certainly sparked our interest.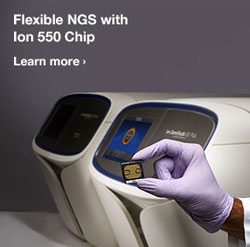 In early 2017, Thermo Fisher Scientific introduced Ion AmpliSeq™ On-Demand Panels; ready-made, wet-lab tested gene panels consisting of the genes known to be involved in human genetic disease.  Start with your disease research area of interest in Ion AmpliSeq™ Designer and easily configure your own panel. Genes are organised by their degree of disease association as informed by public databases such as the Medical Subject Headings (MeSH) database—so you spend less time on panel development and more time on results.
The Ion AmpliSeq products team also made it easier to order and configure our NGS gene panels, by offering practical pack sizes and easy "pick and mix" web-based gene selection, allowing you to change your gene panel design for human disease research with efficiency and convenience. This year, the catalogue of genes has expanded to over 5,000 genes in inherited disease research.
Solutions for the oncology research community were also expanded, with the launch of the Ion Torrent™ Oncomine™ Tumor Mutation Load Assay for immuno-oncology research and the Ion Torrent™ Oncomine™ Pan-Cancer Cell-Free Assay for liquid biopsy research applications. The tumour mutation load assay improves selection strategies for immune therapy clinical research, and draws on a set of over 400 genes that can be sequenced using as little as 20 ng of formalin-fixed, paraffin-embedded (FFPE) DNA. The pan-cancer assay enables detection and analysis of DNA and RNA across all major classes of somatic mutation within two days from as little as 1 ng of nucleic acid.
So what is to come in 2018?  Their most recent development in library preparation, Ion AmpliSeq™ HD technology, is set to be released this year. This novel technology will enable customisation of NGS panels while achieving increased sensitivity of ≤0.1 percent limit of detection (LOD) in blood samples. This will, for the first time, allow clinical researchers to customise cell-free DNA (cfDNA) NGS panels with maximum flexibility. The technology will also be applicable to FFPE samples, with the potential to extend the benefits of heightened sensitivity to other applications.
This breakthrough technology demonstrates their commitment to innovation and delivering high-quality products, elevating the standard for NGS and clinical research solutions as we know it.