MicroRNA: a new target for breast cancer research?
A study has identified microRNA as a possible candidate to be used as a drug target for breast cancer research…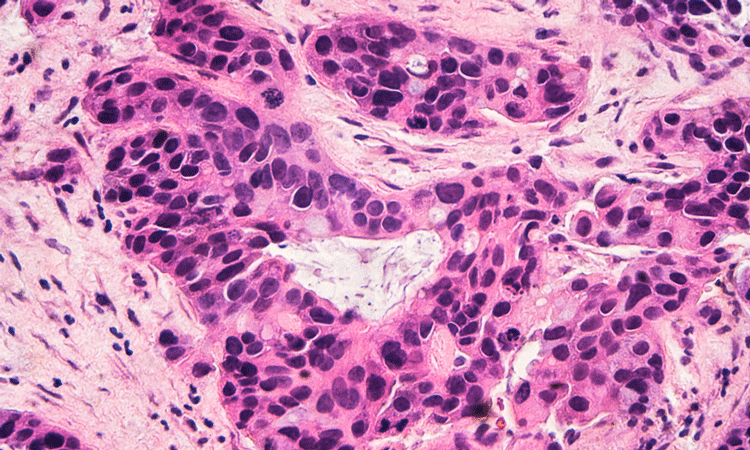 A new study suggests that a small piece of RNA, called microRNA, deregulates energy metabolism, an emerging hallmark of cancer.
Suresh Alahari, Professor of Biochemistry and Molecular Biology at the Louisiana State University Health New Orleans School of Medicine, conducted the study into new therapeutic interventions for breast cancer.
A new target has been identified which may be able to counteract oncogene metabolism.
MicroRNAs are small, non-coding, single-stranded RNA molecules which have an important role in regulating cell biology. They bind to target genes to decrease their function and can act as either oncogenes or tumour suppressors.
The team identified an abundance of novel microRNA, miR-27b in breast tumours, acting as a breast cancer oncogene. Whilst working on a line of human breast cancer cells, researchers established that miR-b27 suppresses the production of PDHX, a protein involved in cell metabolism. This affects cell proliferation, with the absence of this protein contributing to the rapid creation of new cells, thus promoting tumour growth and cancer progression.
Researchers also found a substantial decrease in the levels of PDHX in breast cancer cells.
Dr Alahari said, "based on this data, we believe suppression of miR-27b is a novel approach for breast cancer therapies. Suppression of miR-b27 enhances PDHX expression, which helps in suppressing tumour progression through fixing several metabolic cascades."
The National Cancer Institute estimates there will be 266,120 new cases of breast cancer and 40,920 mortalities, with it being the cancer people are most often diagnosed within the US in 2018.
"Using microRNA mimics or anti-miRNAs can counteract and therapeutically reverse oncogene metabolism, would signify a truly unique unprecedented approach to cancer treatment," Dr Alahari adds. "The potential clinical uses of miRNA include utilisation in diagnostic testing and disease prevention as well as prognostic markers making miRNAs unique and attractive options in the effort to reduce cancer morbidity and mortality."
The research is published in Molecular Cancer.