Susceptible genes for childhood nephrotic syndrome identified
A specific haplotype was identified as having the highest risk of development, with another showing the lowest risk…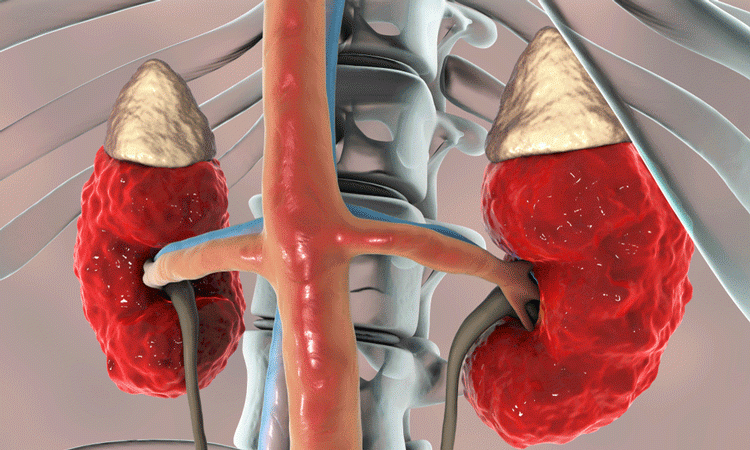 A new study has identified a group of genes which are strongly related to the development of childhood nephrotic syndrome.
Childhood nephrotic syndrome is the most frequently occurring chronic kidney disease in children, and is an incurable disease, with a currently unknown cause. The disease is characterised by large amounts of protein leaking from the kidneys into the urine and severely decreased protein levels in blood.
This can result in oedema, infections, changes to urine and blood clots. While the disease can be controlled with steroids, not all patients respond well to them, and may even go on to need kidney transplants later in life. Around 20 percent of cases are resistant strains, and are likely caused by an immunological stimulus, such as an infection, in an individual who is genetically predisposed.
The Japanese research team collected genetic DNA from 1,300 patients of the disease in Japan, targeting 224 of the samples with a steroid-sensitive nephrotic system, and a control group of 419 healthy people, performing a genome-wide association study (GWAS), using the Affymetrix Japonica Array.
They identified single nucleotide polymorphisms (SNPs) with a significant GWA in the HLA-DR/DQ area of the short arm of human chromosome 6. After identifying the HLA haplotypes with the highest and lowest risks of developing the syndrome, they confirmed the result with a different cohort of 213 samples of infant steroid-sensitive nephrotic syndrome, and a control of 710 healthy individuals.
A specific haplotype was identified as having the highest risk of development, with another showing the lowest risk of disease development. This is the first time the haplotypes have been identified to a high degree of precision.
Lead researcher, Professor Kazumoto Iijima, form the Kobe University Graduate School of Medicine said, "with this study there is a high possibility that we will be able to identify other susceptible gene. In the future we would like to engage in international collaboration to confirm whether the susceptible genes are the same for people worldwide."
The team commented that the results of this study could identify the underlying mechanisms of childhood nephrotic syndrome.
The study was published in the Journal of the American Society of Nephrology.