Anthelmintic drug niclosamide repurposed to treat Helicobacter pylori
Researchers have repurposed use of niclosamide to treat Helicobacter pylori cell lines, focusing on how it is effective in infection models…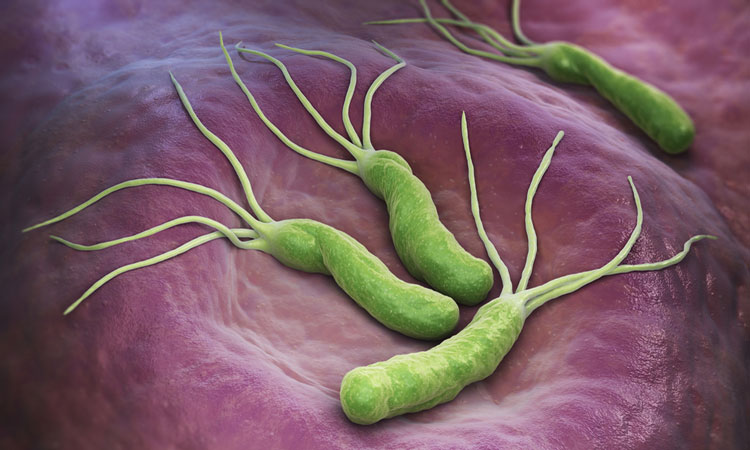 Drug repurposing can often reduce the time and cost it takes to discover and develop a new drug, especially for novel antimicrobial therapies.
Helicobacter pylori is a Gram-negative, helically shaped, stomach pathogen associated with human gastric mucosa. After entering the body, they can cause chronic gastritis, peptic ulcers and gastric carcinoma.
Gastric cancer is developed by around 2.9 percent of people affected by H. pylori, and with some studies suggesting a link between the pathogen and colorectal cancer, it is important that an effective treatment is found.
Researchers in the Infectious Diseases Division at the Warren Alpert Medical School of Brown University, conducted a pilot screening using a broth micro-dilution assay they developed through a previous high-throughput screening method. 
The team found that anthelmintics, such as niclosamide, oxyclozanide, rafoxanide, and closantel, inhibited the growth of the pathogen strain 60190. 
The use of multiple antimicrobial agents can decrease bacterial resistance and re-establish the clinical efficacy of certain antibiotics. Describing how this can occur, the researchers mentioned how the compounds have an inhibitory role on adhesion, with niclosamide inhibiting the secretion of IL-8, despite acidic conditions where it remained stable.
Dr Nagendran Tharmalingam was the first author of the study.
The team used a number of methods in their analyses, including scanning electron microscopic observations, light microscopy, cytotoxicity testing and in vivo efficacy. Antibacterial susceptibility, kinetic, adhesion and invasion, motility and gene expression assays were also conducted, with researchers also investigating the emergence of resistance and membrane potentials.
Using a Two-way ANOVA, followed by a Bonfererroni post-test, the team carried out statistical analyses of their data.
The research team found that niclosamide administration decreased transmembrane pH, indicating that that anti-pathogen activity was related to the disruption of its proton motive force. Niclosamide was effective in infection models, and could be developed further to fight infection by the pathogen. 
Results should be confirmed using more strains of the pathogen.
The study was published in the journal Scientific Reports.