Little progress shown for gender diversity in major pharma companies
A new report shows that there is still a lack of female representation within the senior roles of the major pharmaceutical companies.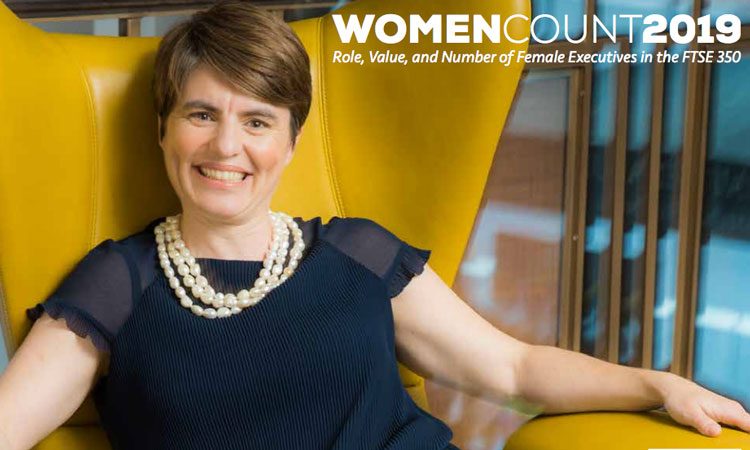 A recent research report, which tracks the number of women in executive positions and on executive committees, has found that there has been no progress on gender diversity in senior roles of pharmaceutical companies in the FTSE 350.
The definitive Women Count report, funded by The Pipeline, shows that despite the government setting a target for there to be a third of women in leadership positions at major companies by 2020 and despite a flow of formal reviews into this area, the results show there has little to no progress for gender diversity this year.
In 2019, pharma companies in the FTSE 350 had:
26 percent representation of women on their executive committees
4 percent representation of women in P&L roles on their executive committees
6 percent representation of women as executive directors on their boards.
"Over the last four years 'Women Count' has proven that the FTSE 350 is not a meritocracy," said Lorna Fitzsimons, co-founder of the Pipeline. "We need to redefine the BEST person for the job and factor in the value of diversity to the Executive Committee's performance. Businesses severely limit the talent they attract and retain as well as their bottom line when they exclude women. It's time for the government and fund managers to force change."
To address the problem in gender diversity, The Pipeline is calling on the UK government to adopt a target of 33 percent of women on executive committees for organisations with annual turnovers in excess of £100 million; for Pension Fund trustees to require their fund managers to have 33 percent of female partners making their investment decisions; fund managers to take the 33 percent minimum of women on executive committees into account when making investment decisions; and for FTSE 350 companies to have minimum targets of 33 percent female representation on their executive committee and at least one woman executive director on their main board.
"Having men and women at the top table makes boards and executive committees smarter and leads to better decision making," added Lord Jim O'Neil, Chair of Chatham House, former Chairman of Goldman Sachs Asset Management, and coiner of the term BRIC that identified Brazil, Russia, India and China as the next wave of developing economies. "Today, we are in a 'productivity recession' with three successive quarters of negative growth. If we continue to exclude half the population from decision-making roles in our leading companies it's hard to see how we dig ourselves out of this very big hole."