Assay developed to detect cathepsin B in blood samples
Scientists have created an assay to detect the protein cathepsin B in blood, a biomarker for a range of diseases.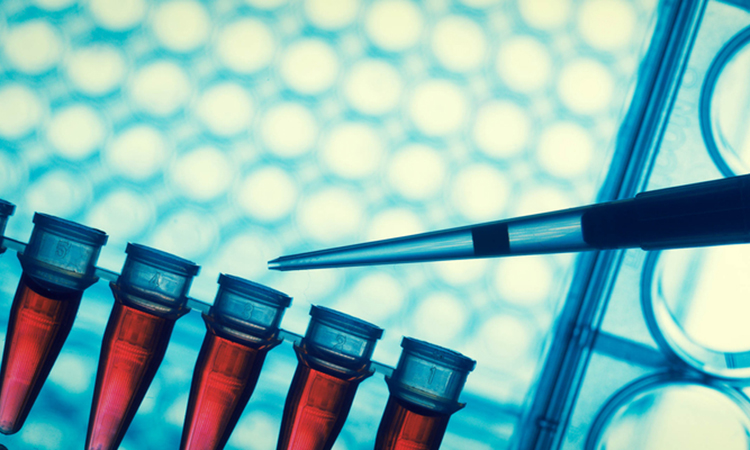 Scientists have demonstrated the potential of a novel blood test for cathepsin B, a well-studied protein important to brain development and function, as an indicator for a range of disease states. The new assay was developed at the Walter Reed Army Institute for Research, US. 
The team say that cathepsin B plays an important role in the body, regulating the metabolism, immune responses, degradation of improperly produced proteins and other functions. Under certain conditions, such as metastatic cancers, infections, trauma and neurological disease, cathepsin B production is upregulated. Recent research published by the scientists highlighted the potential of cathepsin B as an indicator or biomarker of the severity of traumatic brain injury.
In the new study, the researchers demonstrated an ultrasensitive assay to measure cathepsin B in blood. While high levels of cathepsin B are readily detectable in aspirates, biopsies and cerebrospinal fluid, a blood test is particularly desirable due to its ease of use with little risk to the patient.
"Although cathepsin can be abundant in some tissues, accurate measurement in blood has been a challenge, especially if changes are expected to be small or sample is limited," said Dr Bharani Thangavelu, lead author on the paper. "Our strategy uses an ultrasensitive technique to improve cathepsin B detection from small volumes of blood with little to no noise or impact from interfering substances."
The researchers plan to continue developing and testing the assay, ultimately aiming to develop it into a small, portable diagnostic tool.
"Biomarker tests that accurately reflect the extent and severity of injury can dramatically improve the standard of care, minimising the need for resource-intensive diagnostics," said Dr Angela Boutté, one of the authors of the study. "This would allow for early, accurate detection as well as monitoring of injury or disease."
The study was published in ACS Omega.